Your Local Propeller web hosting account comes with full access to your web hosting control panel. This allows you to create new email addresses, change passwords and do tons of other really cool stuff.
You should have received your username and password when you first signed up for web hosting – if not please contact us and we will send your access information.
You will see the login screen (shown below). Just enter your username and password and you're good to go!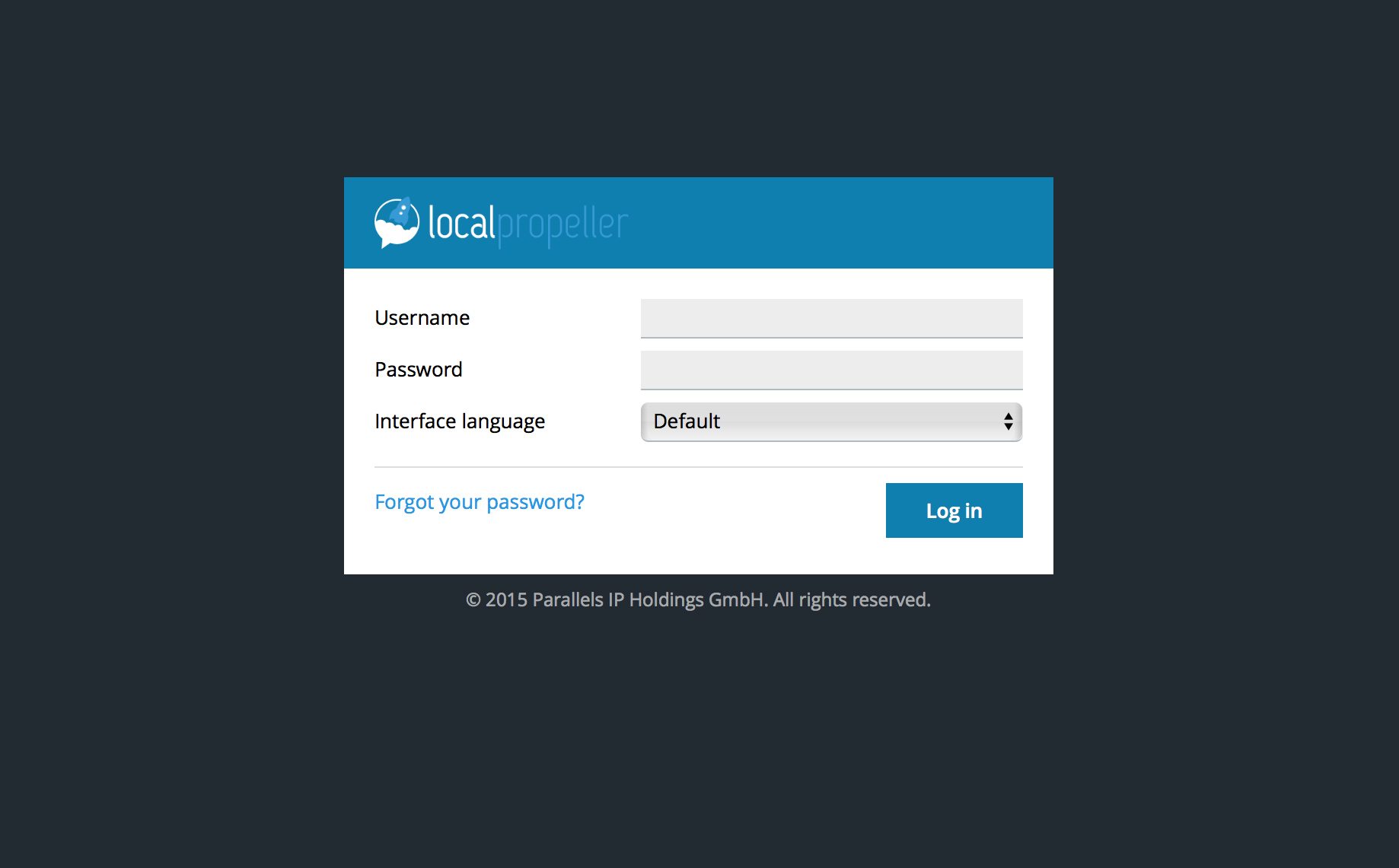 Once you're signed in you will see a screen similar to the one below. If you're computer savvy this gives you full access to adjust your web hosting account as you see fit.
If you are unsure what things do, please contact us and we will make the adjustments for you. Just keep in mind, if you break it, we can fix it but it's not always a free fix – a back-up only goes so far and restoring damaged or missing files can sometimes be a lot of work!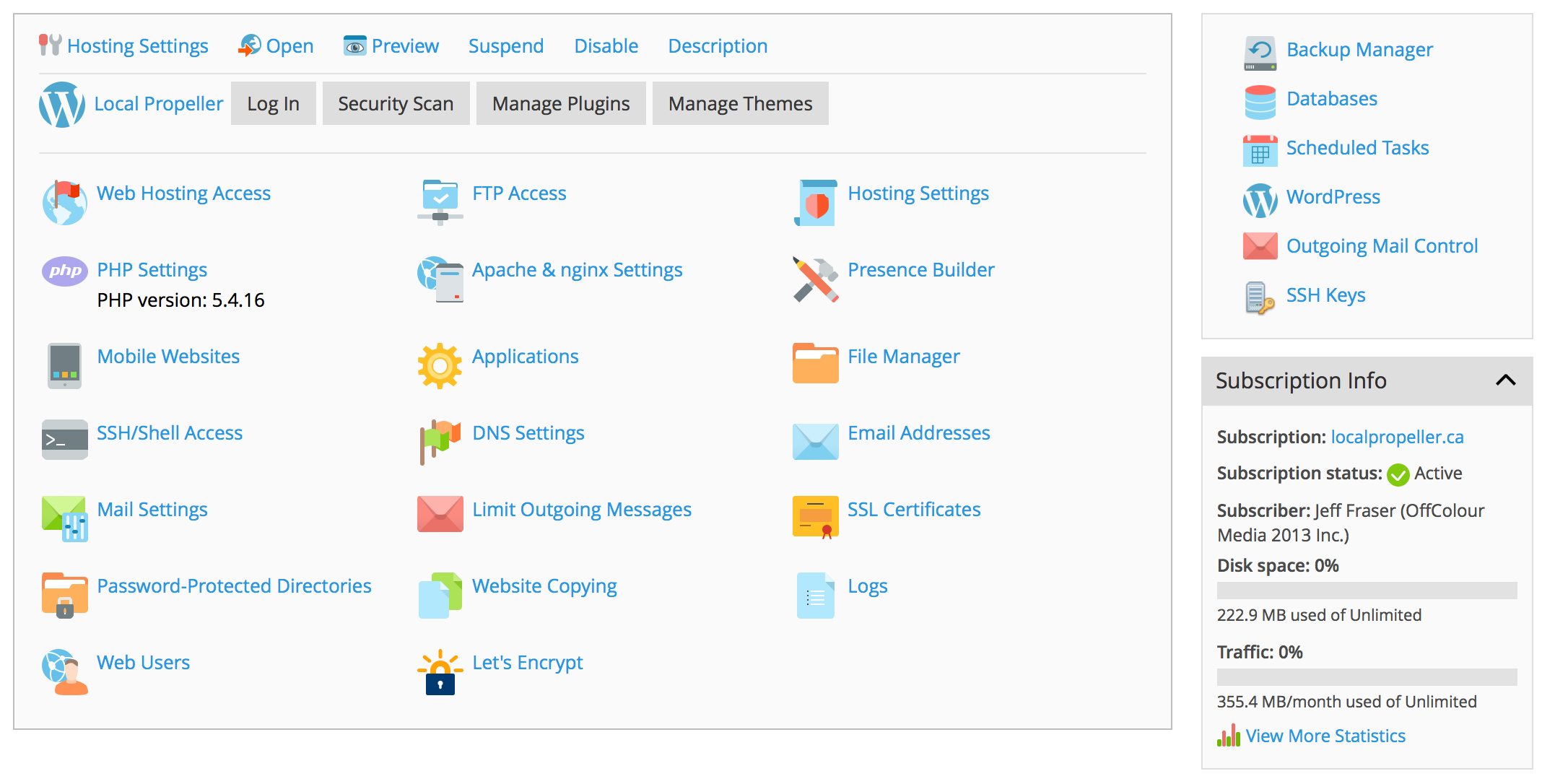 SaveSave