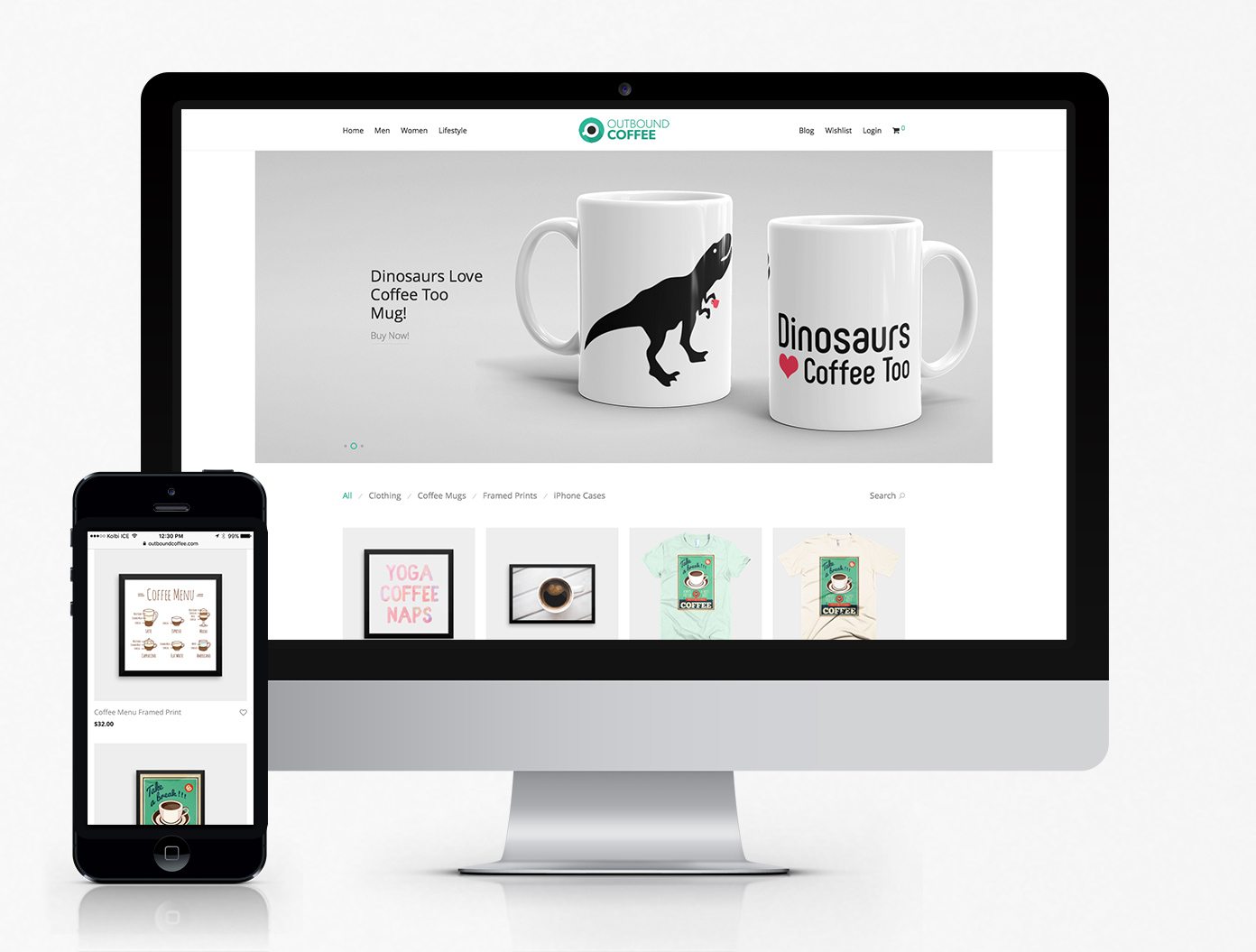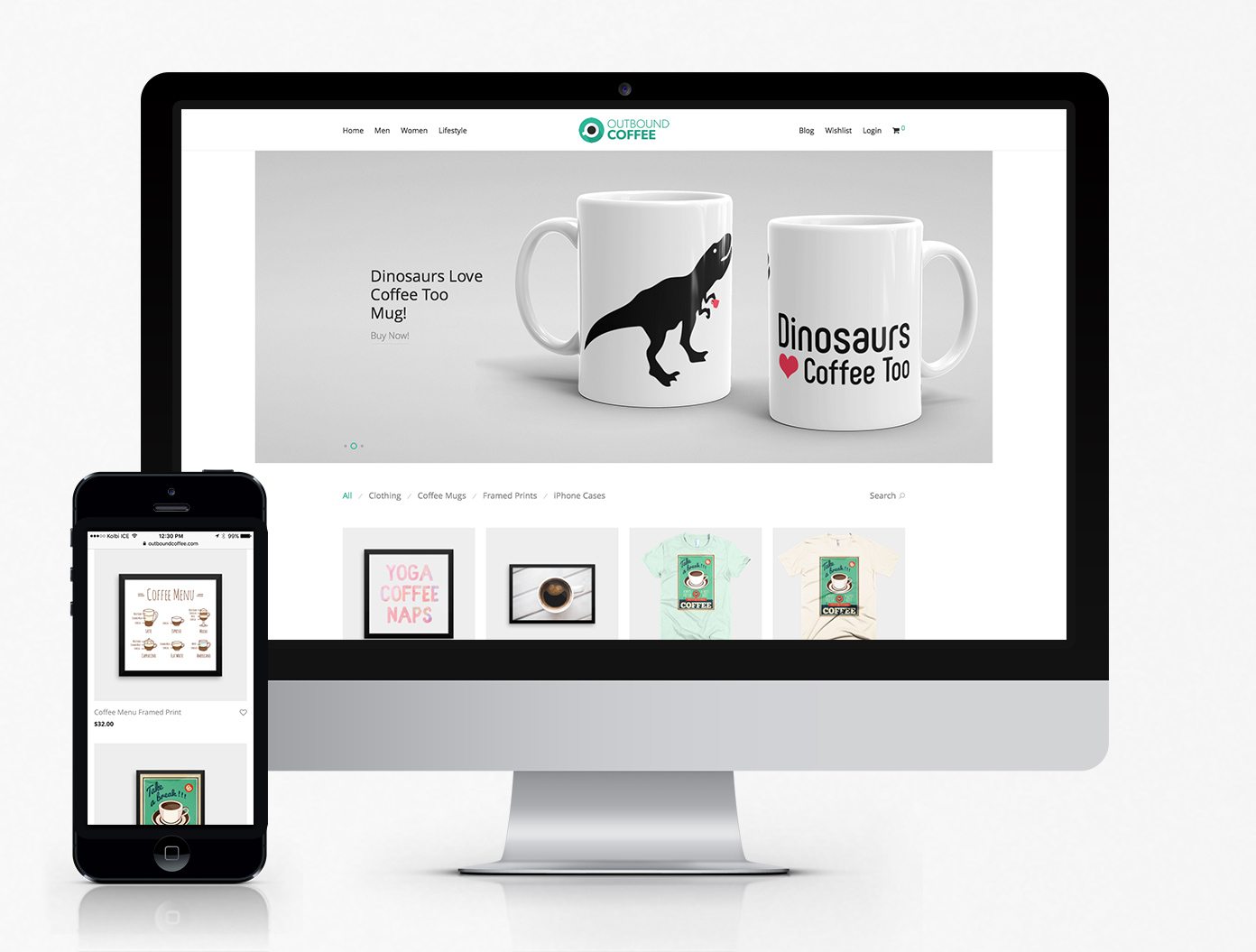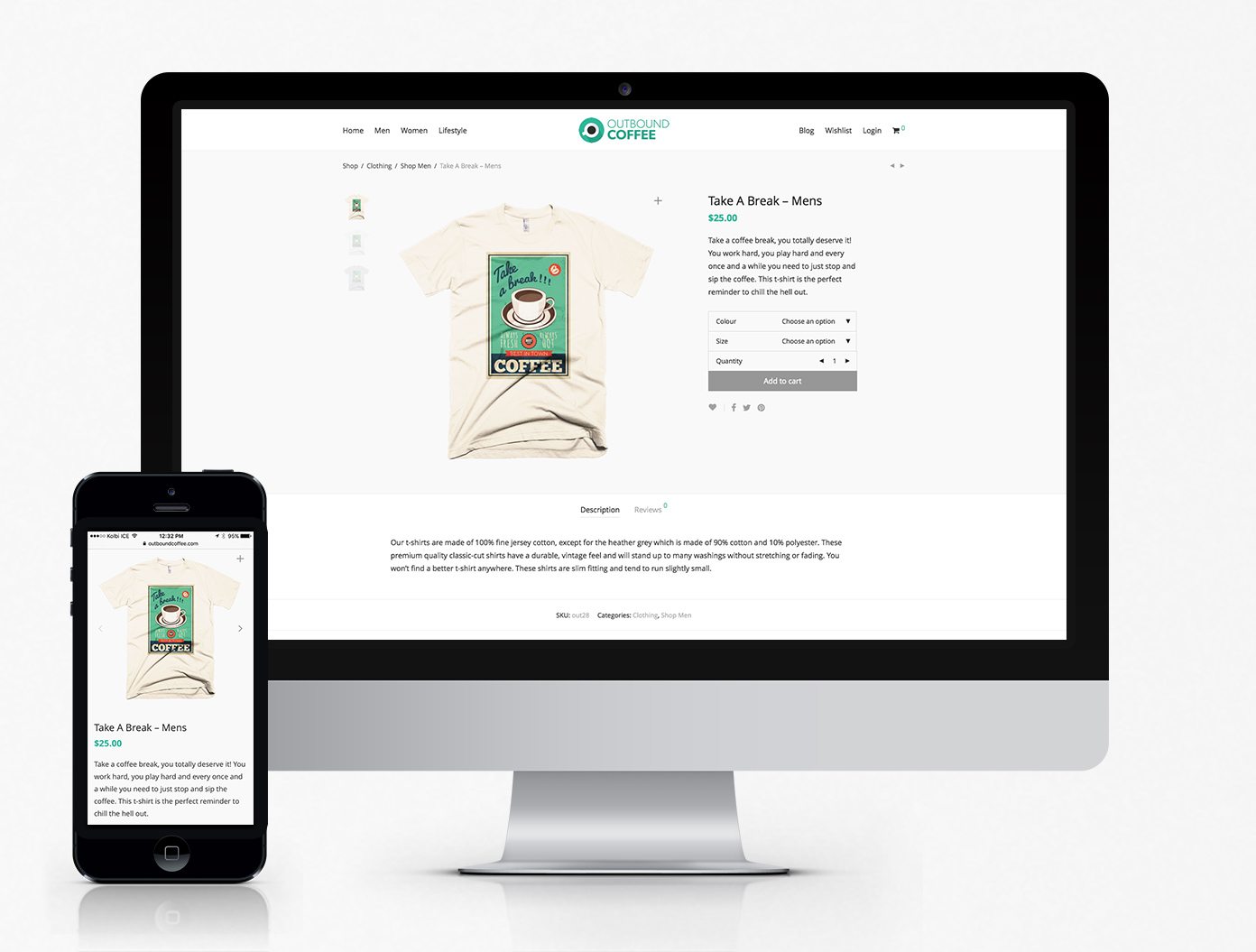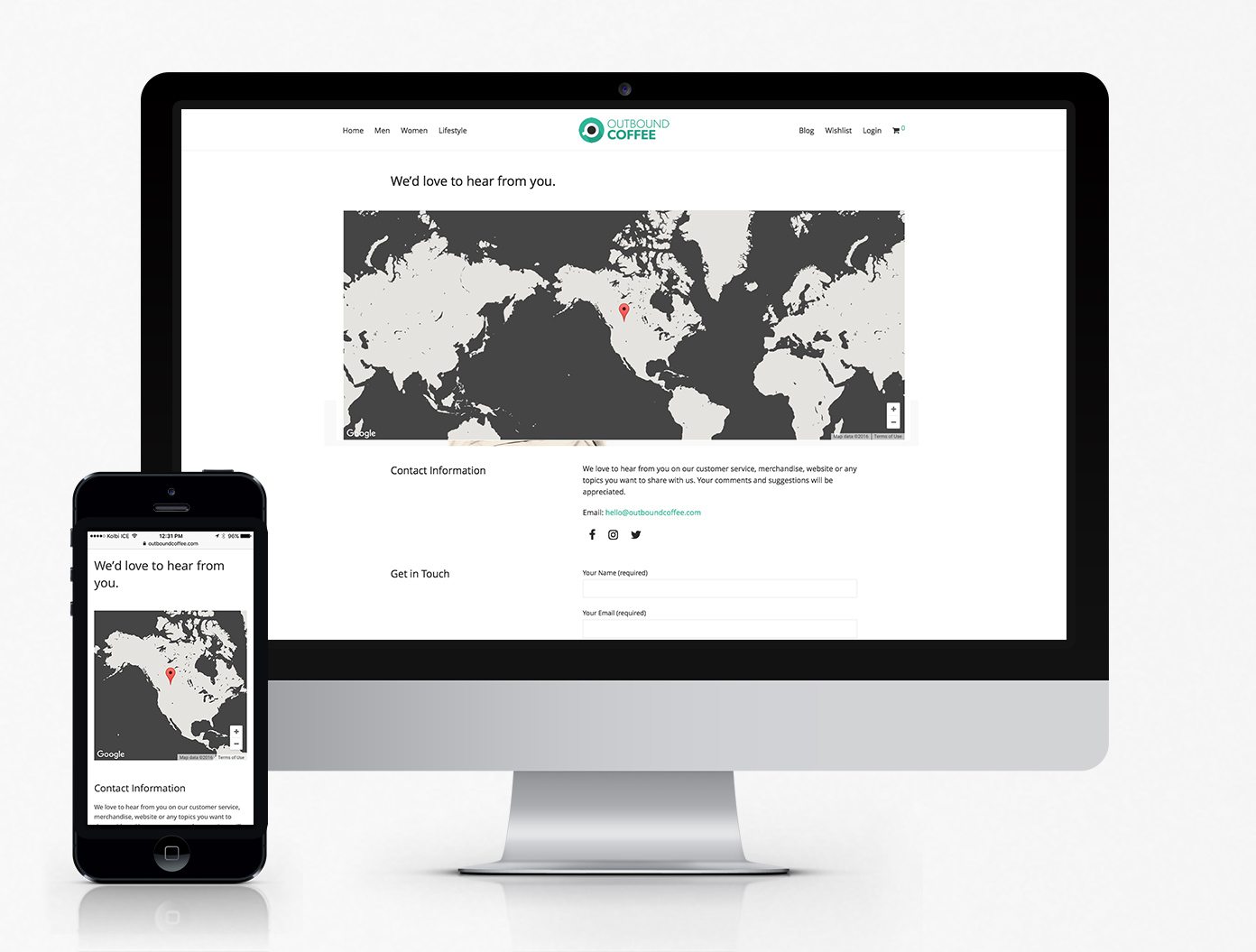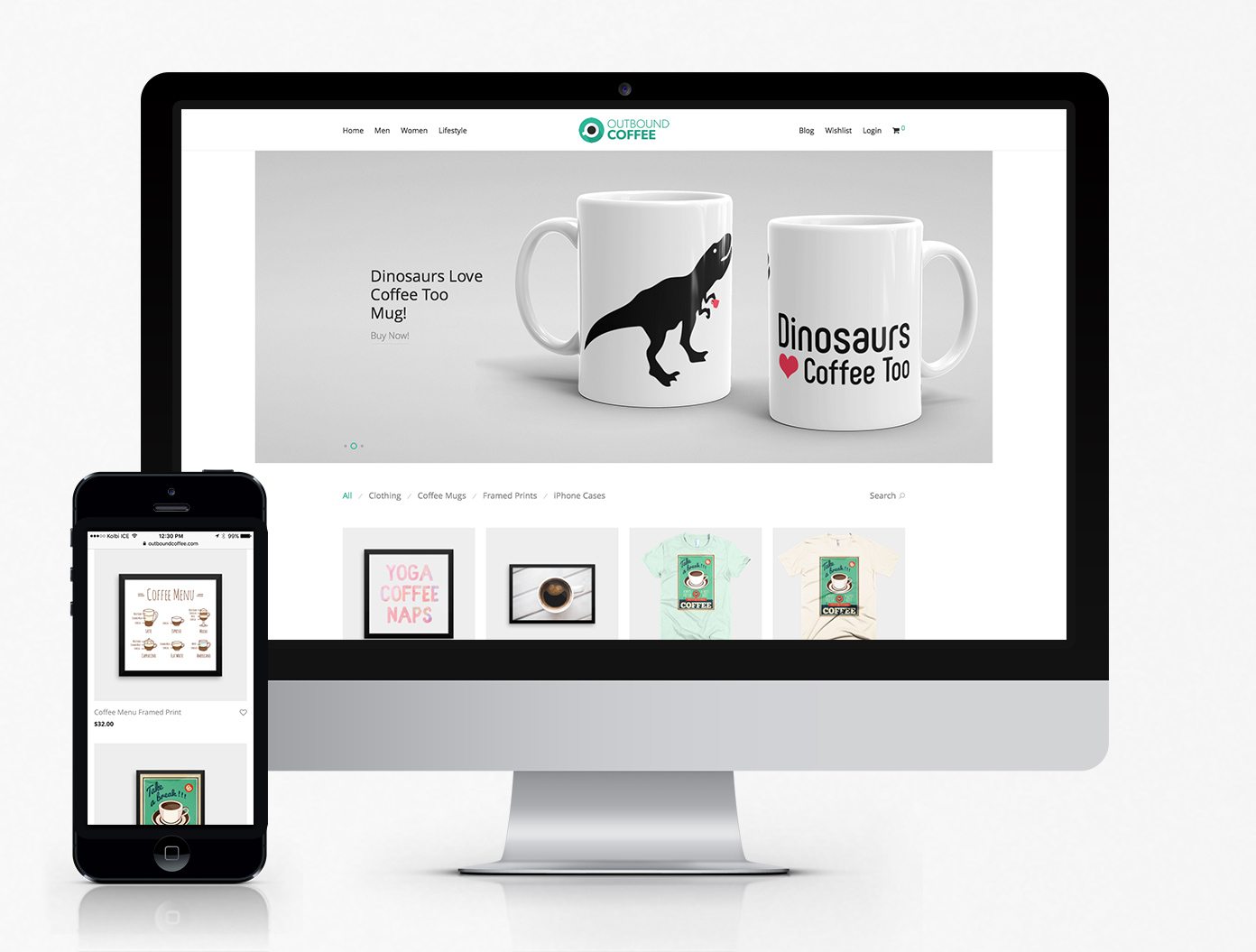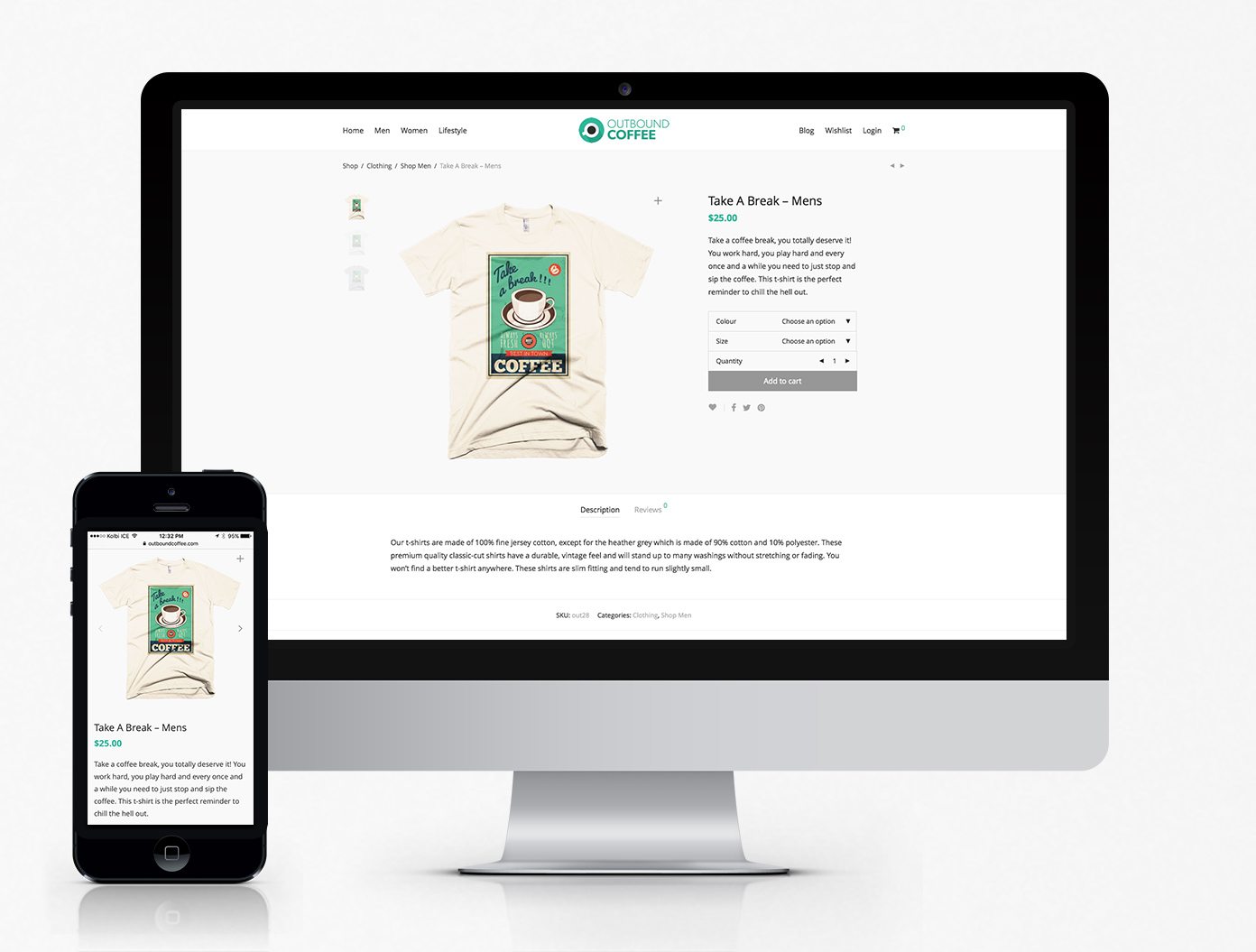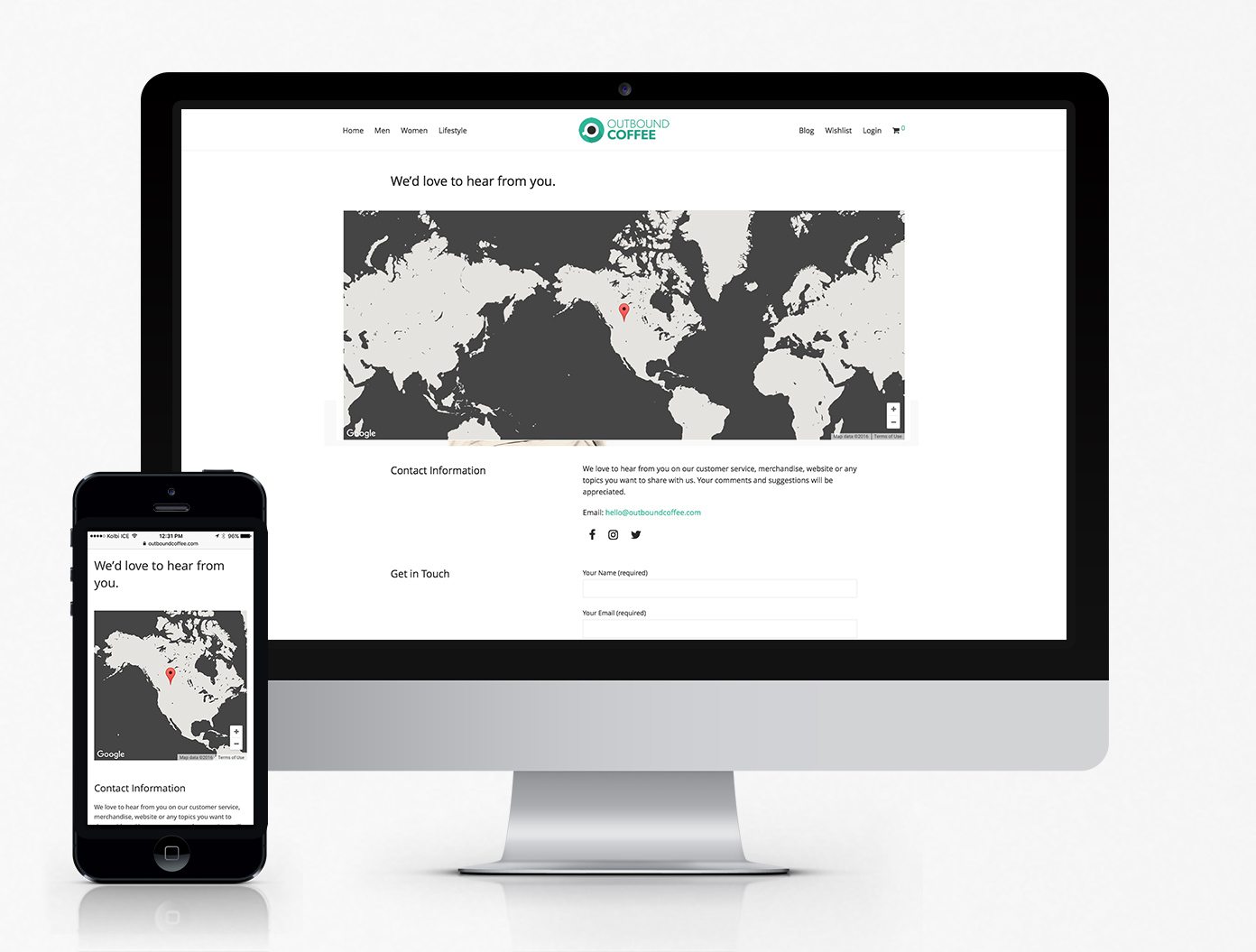 Outbound Coffee WooCommerce Website
Outbound Coffee is an online store based in Calgary, AB that specializes in coffee related items, including t-shirts and framed prints. We built this website from the ground up to match their visual aesthetic and design style.
The website was built using WordPress and WooCommerce and a selection of premium WordPress plugins including the Stripe payment gateway.