About JPS Furnace and Air Conditioning
JPS Furnace and Air Conditioning supplies, maintains, repairs and installs furnaces and air conditioners for customers in and around the Calgary area. With thousands of five-star Google reviews and numerous other prestigious awards, JPS is one of the highest rated furnace companies in the Calgary market.
Industry-leading customer service is JPS's number one priority. As part of this singular focus on client satisfaction they always ensure their customers get what they need, and for the right price. They also offer Calgary's best warranties on select models, affordable financing, a showroom so customers can see and hear what they are getting before they buy it, and an After Care Club that provides affordable maintenance packages. With these perks, it is obvious why Calgarians love to JPS Furnace and Air Conditioning.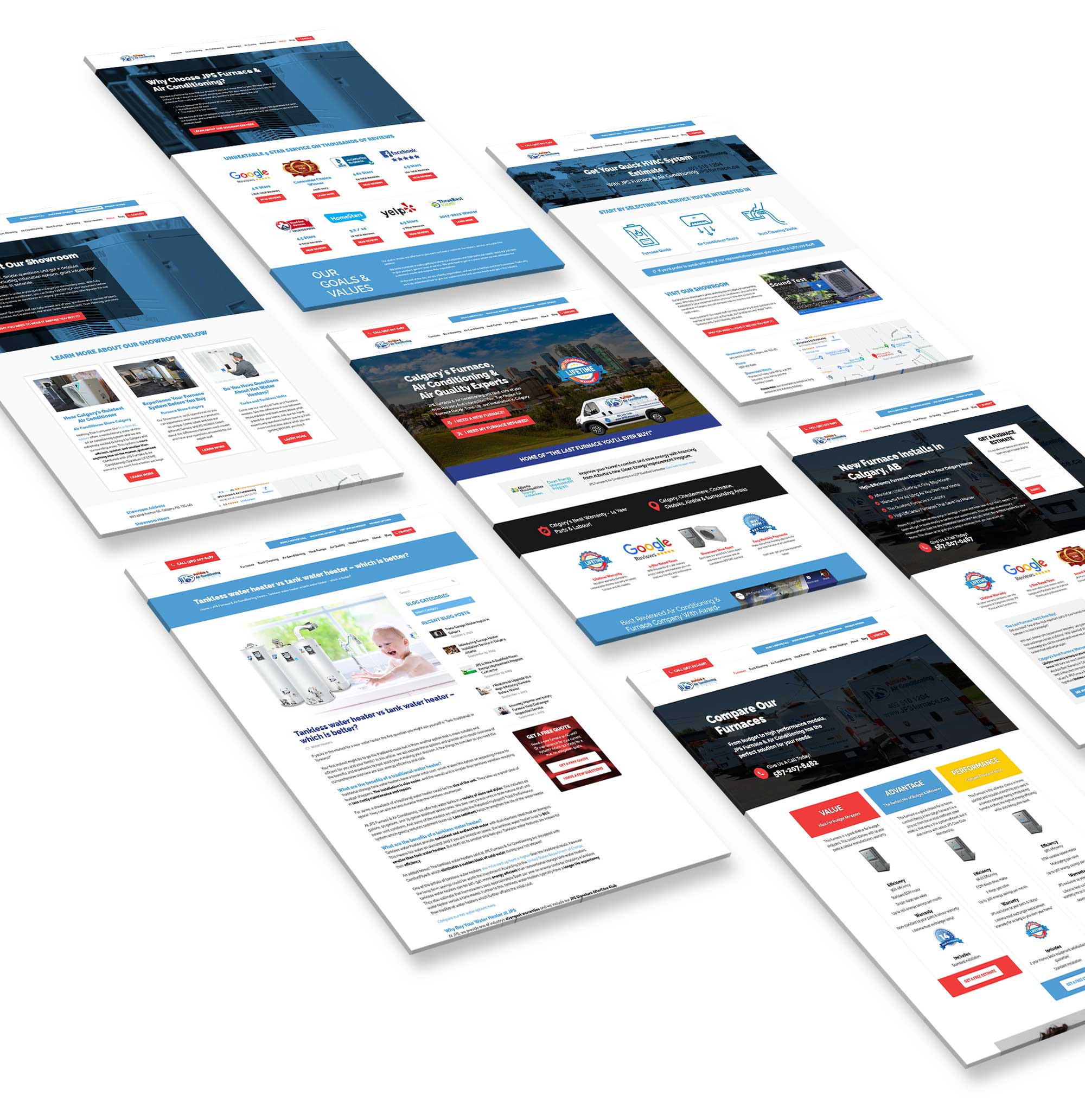 The Challenge
Although JPS Furnace and Air Conditioning has always provided top-notch products and services to their clients, their online presence was in need of a revamp. The website was out of date, not easily navigable, did not contain all of the information customers needed, and users could not book appointments or live chat with a representative.
As a result JPS did not rank as high as they should on Google search results and they were spending significantly more than necessary on PPC advertising campaigns.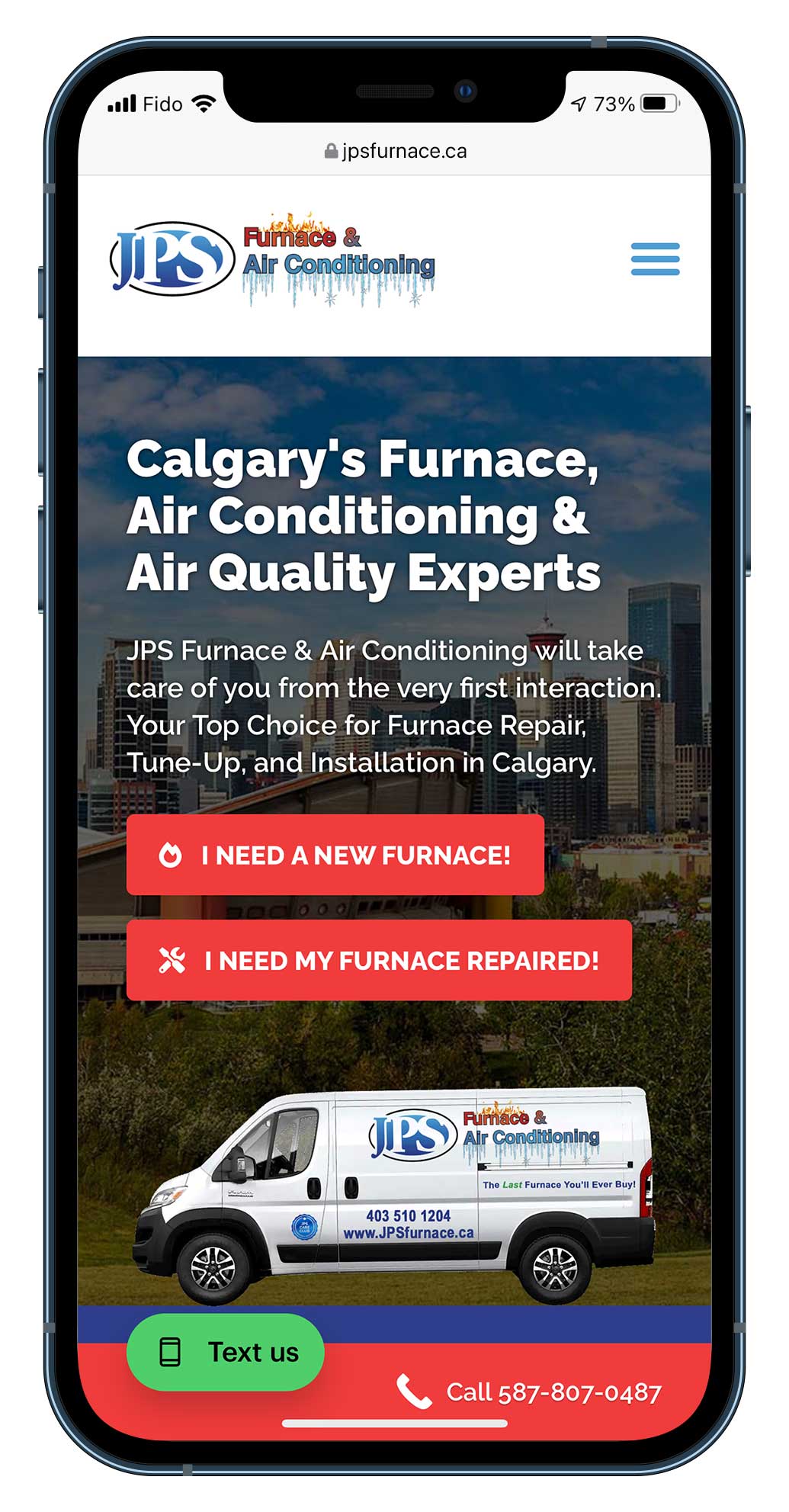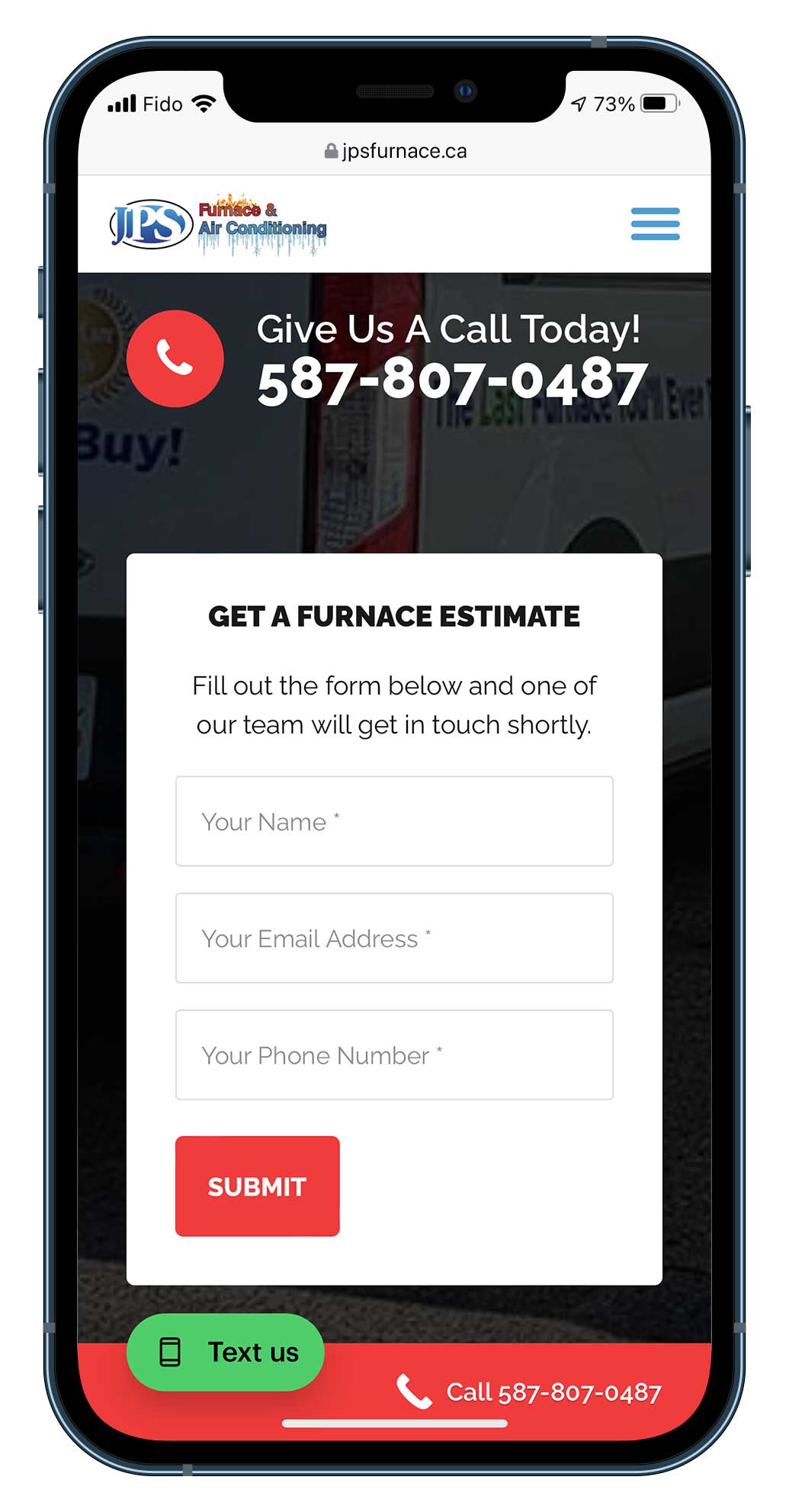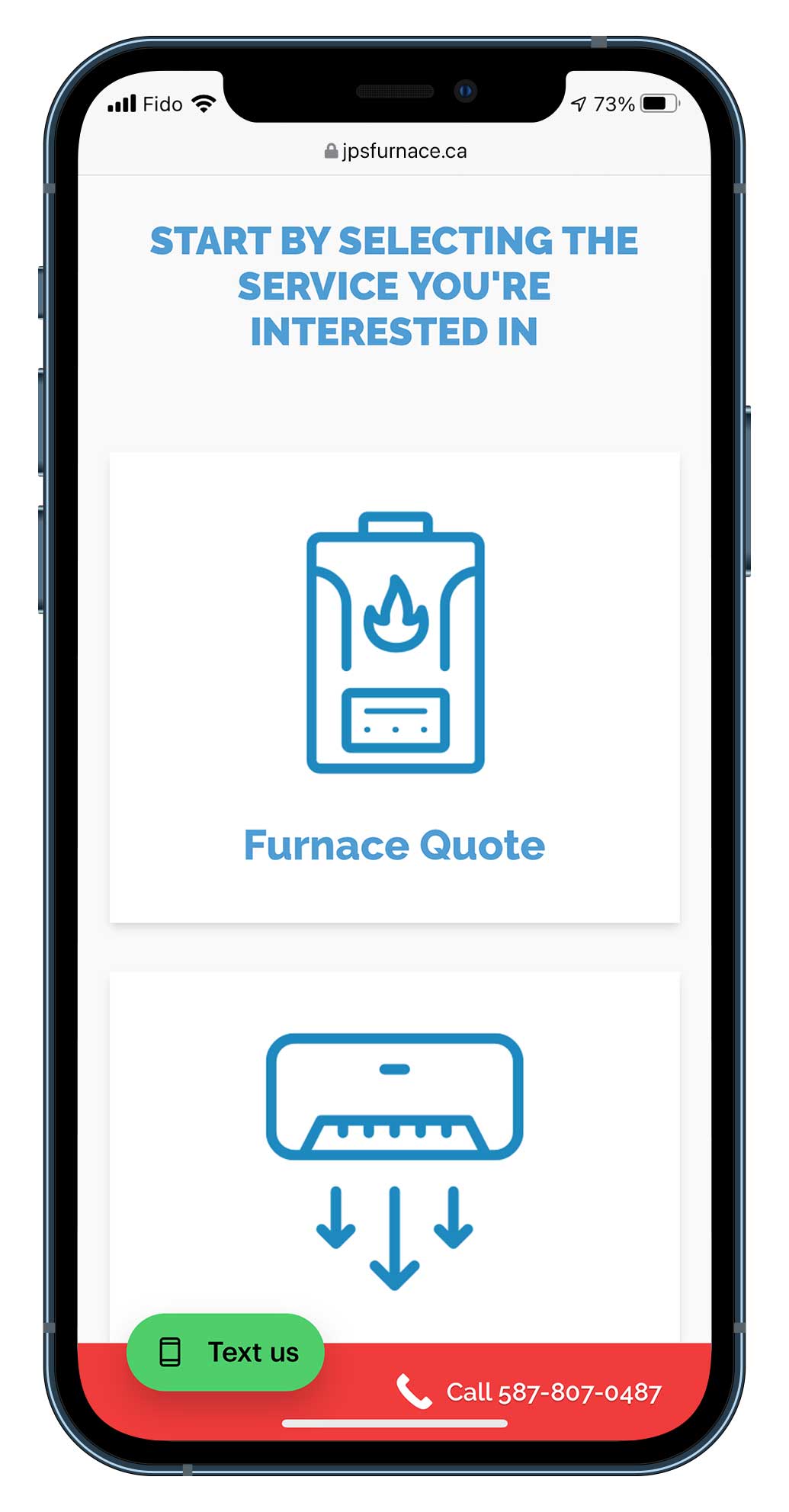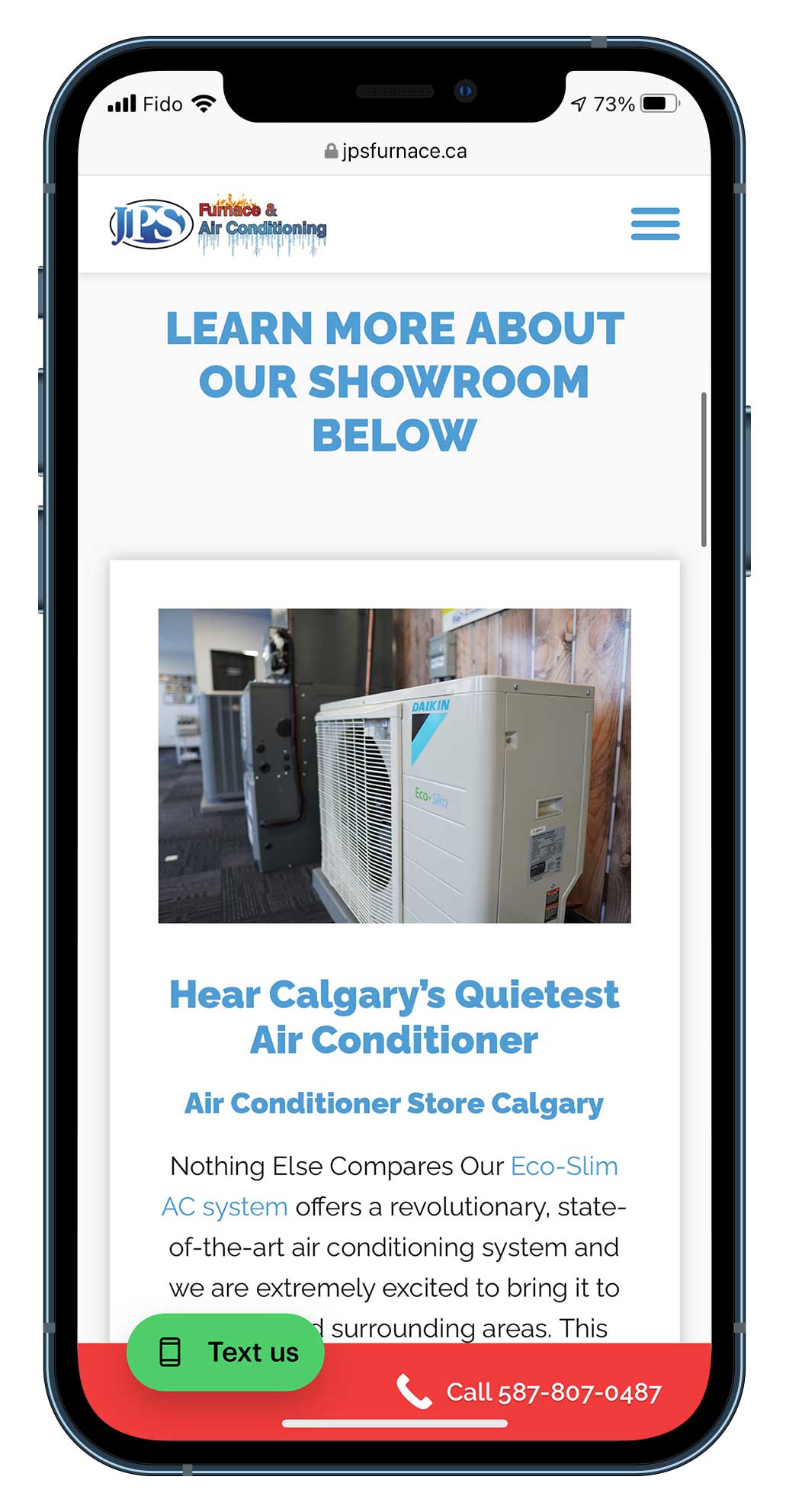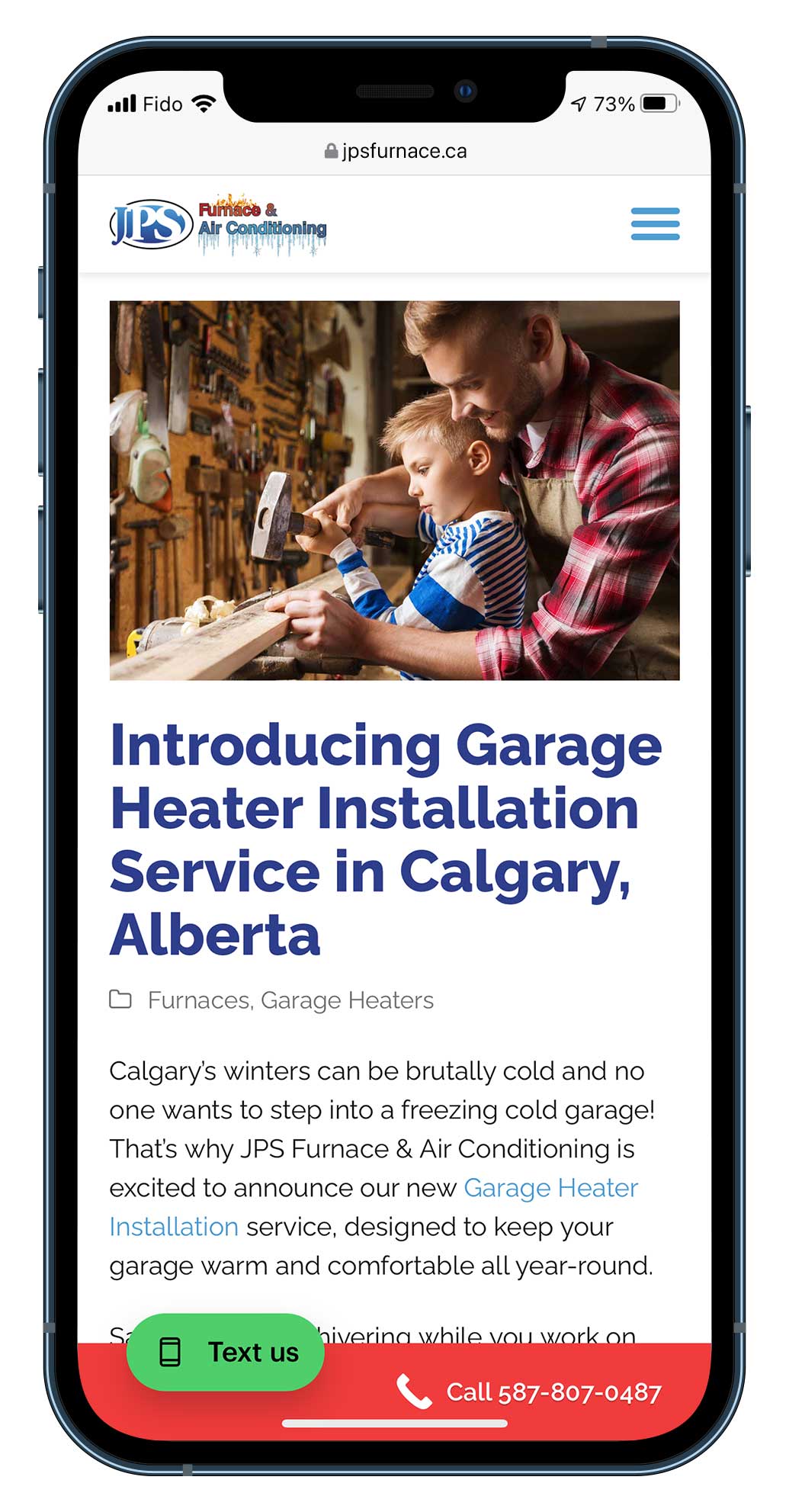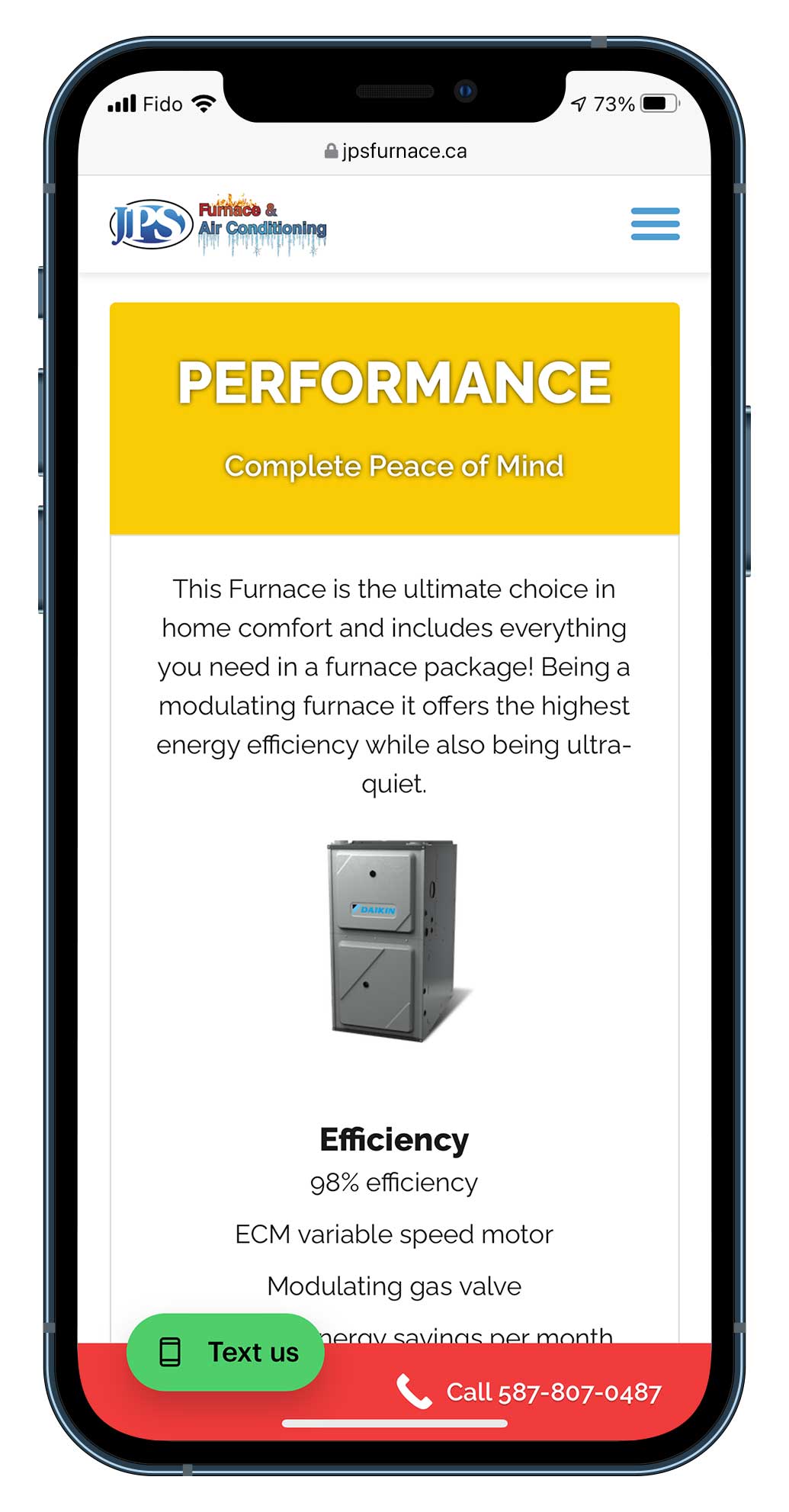 The Results
Local Propeller was contracted to completely rebuild the JPS Furnace and Air Conditioning website to both improve user experience but also to improve SEO rankings.
Local Propeller built a brand new website for JPS that significantly expanded the available information, made it easy to find and focused extensively on SEO performance of every page of the site. The user experience has also been hugely enhanced by with a live chat option, an interactive estimate system and multiple online forms that can be filled out to request service, schedule an appointment or get a free estimate.
We also integrated the new website with Service Titan to ensure that all leads were accessible to the JPS sales team.
Because we took such care when building out the new website, JPS' SEO ranking actually improved immediately. Typically a new website causes a temporary drop in SEO ranking because Google needs to process all of the changes, so this is quite an achievement.
We also created a highly optimized pay-per-click marketing plan that was developed and implemented to ensure marketing dollars were not being wasted and that ads were being seen by the right audiences.