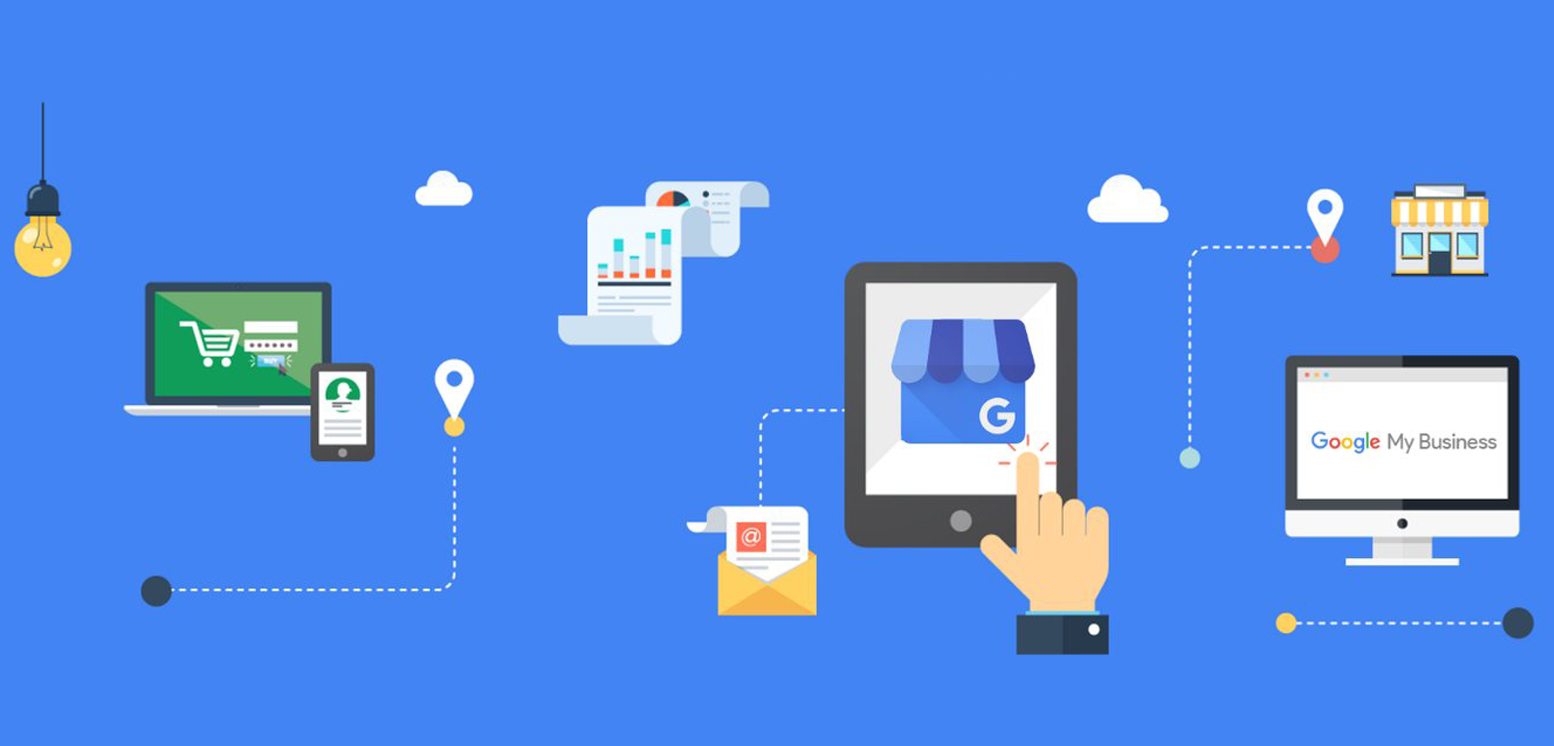 Make the Most of Your Google My Business Listing
One of the first steps to take when executing a local SEO strategy is to claim and verify your Google My Business (GMB) listing. Having a Google My Business will improve your chances of showing up in Google's Local Pack, Local Finder, Google and Maps. A GMB will include basic information about your company, address, phone number, business hours, types of payments accepted and control and reply to reviews.
If you haven't claimed and verified your Google My Business Listing yet, visit https://www.google.com/business.
Complete As Much As You Can
There are a variety of fields to fill out for your Google My Business Listing and we recommend you fill out as many as possible.  A lot of businesses just claim their page and then forget about it. But, if you want to take full advantage of your listing, you'll need to do more than just verify it and hope it works. Having a completed listing can really help as customers are 2x more likely to consider businesses with complete listings as reputable.
When you are done filling out all the questions for your listing it will make it easier for potential customers to find and contact your company. And if you haven't filled out all the information, someone else could. Potentially anyone can edit your business listing and that includes competitors as well.
When someone searches your business and sees your Google My Business listing they can see a "Suggest an edit" option: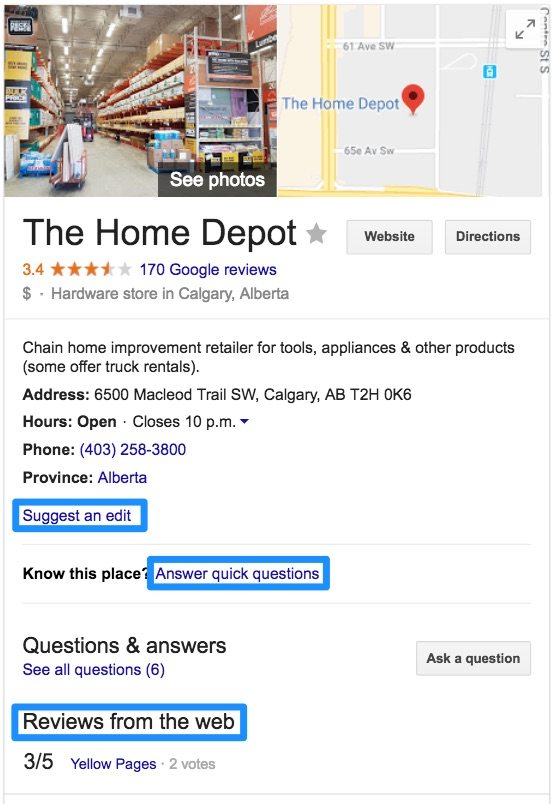 Google is also trying to encourage people who are familiar with your company to answer questions so that Google can learn more about you. You'll see the link "Answer quick questions" and once clicked will be prompted to answer questions.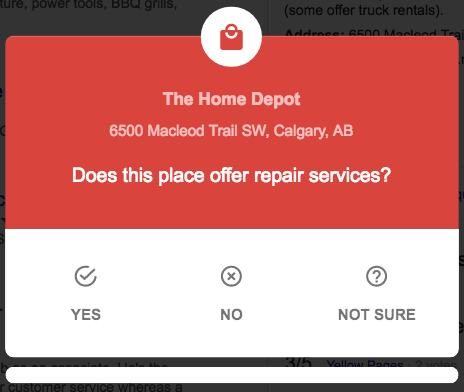 Google My Business Posts
Posting to your Google My Business lets you display your products, events, and services directly to Google Search and Maps. You can have fun with these posts or be strategic by adding an image, a Call To Action or even links to different pages of your website.
One of the best things about posts is that they stay live for only seven days or can be scheduled to end at the end of an event. For example, if you are having a sale from the 19th to 22nd you can display the sale here and once the 22nd passes the post will disappear.
Here's some more ideas for Google My Business Posts.
Messaging
You can now allow customers to send you text messages directly from your GMB listing. This is great for being able to communicate with customers quickly.
Don't want text messages on your personal phone though? Not a problem. Download Google's Allo App.  Once set up and connected to your Google My Business account any messages will be directed to the Allo App instead of your personal text messages.
To start using GMB Messaging, go to your dashboard and click on "Messaging":
This is a relatively new feature right now and is available to mobile web users currently. The only way a user can message you is if they perform their search on Chrome.
Questions & Answers
Another new feature that is available to Google local search is Questions & Answers. It's as easy as it sounds though, people can ask questions about your company and you can answer them back.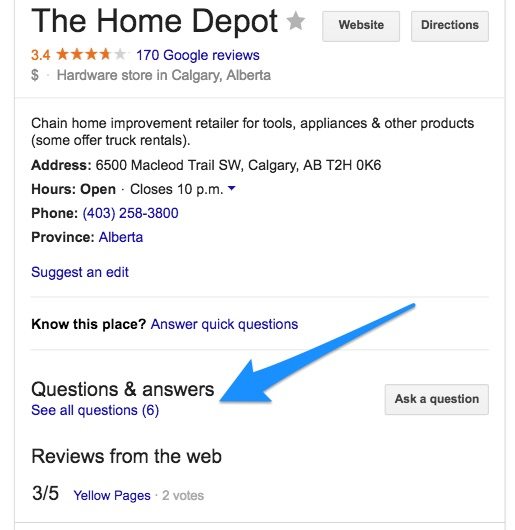 A few points to keep in mind about Q&A's:
You'll need to login to your GMB dashboard to see if you have any new questions to answer
However, if you have the Google Maps App on Android you will get push notifications if someone asks you a question
This feature is not visible yet on the mobile GMB app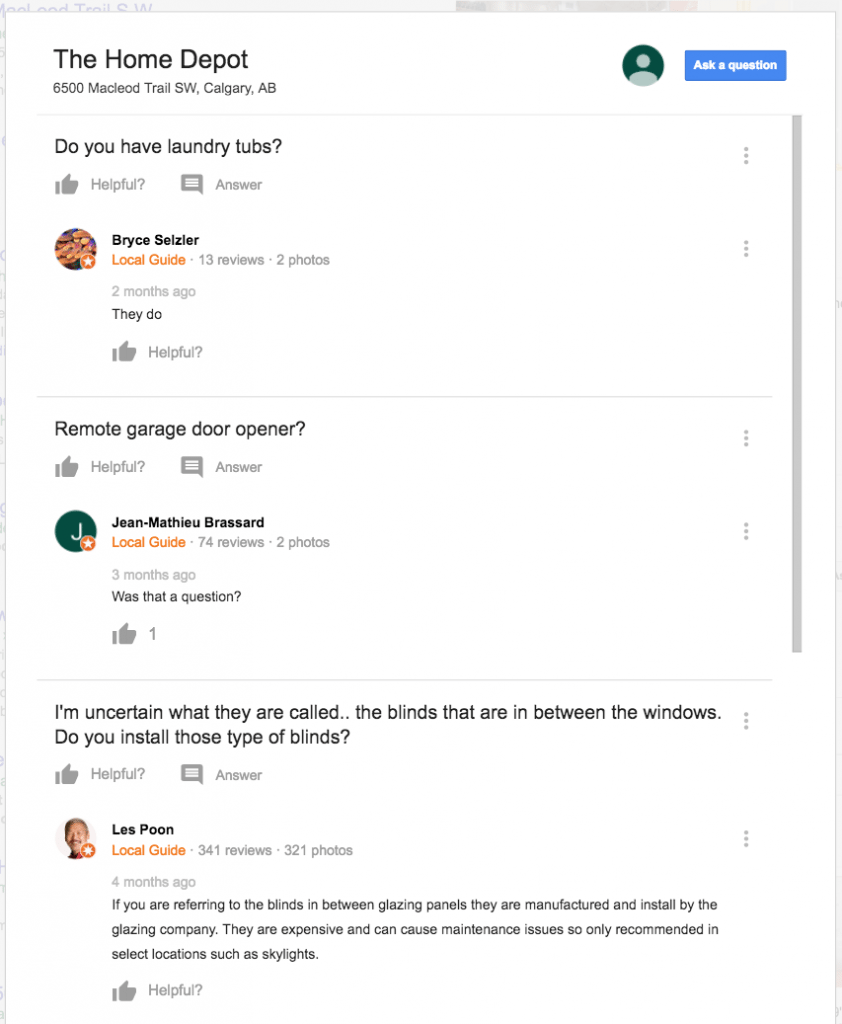 Google My Business Reviews
This is a great way to gain trust from potential customers and Google encourages you to ask your customers to provide online reviews. They do have guidelines though and do not promote offering incentives to customers in return for positive reviews. Just make sure you follow Google's guidelines for Google My Business reviews to avoid them being removed.
According to BrightLocal's – Local Consumer Review Survey, online reviews are commonly known to impact search result rankings and consumer trust.
97% of consumers looked online for local businesses in 2017, with 12% looking for a local business online every day
85% of consumers trust online reviews as much as personal recommendations
Responding to reviews is more important than ever, with 30% naming this as key when judging local businesses
49% of consumers need at least a four-star rating before they choose to use a business
Consumers read an average of 7 reviews before trusting a business – up from 6 last year
We have a lot of clients ask what happens when you get a bad review. Our response all the time is, good or bad – just make sure you respond to them. It can show potential customers that you actually care.
What should you do if you receive a Google My Business review you believe to be fake:
Firstly respond – this can make it clear to other customers that you take what reviewers say seriously and that your company is dedicated to solving situations if they arise.
If you believe the review violates Google Maps User Contributed Content Policy you can flag the review as indicated in the example image below.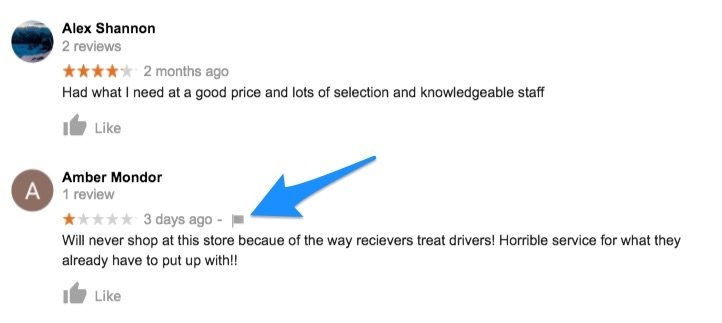 Click the flag icon and you'll be taken to the Report a policy violation page: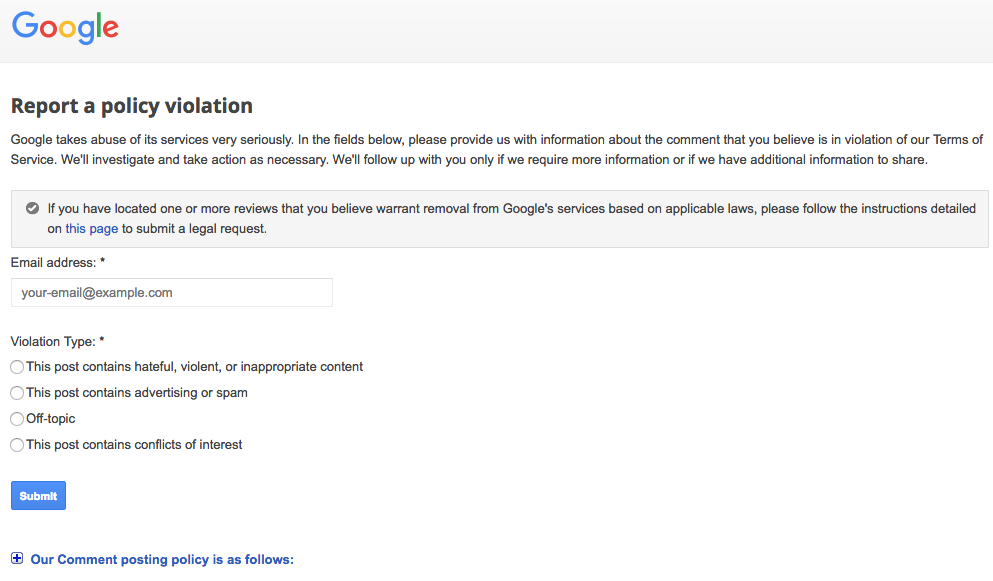 If possible, get other people to flag the review as well. There may be more power in numbers.
Getting the Most Out Of Your Google My Business Listing
Hopefully highlighting these features in you GMB account will give you a good reason to login and update your listing. If you have any other questions about your GMB listing, send us a message.