If you just set-up your new Local Propeller email account on your iPhone things are normally pretty easy. However, if the set-up didn't go totally smoothly sometimes you will get an error message saying that your message was "rejected by the server because it does not allow relaying". Don't worry, this is easy to fix!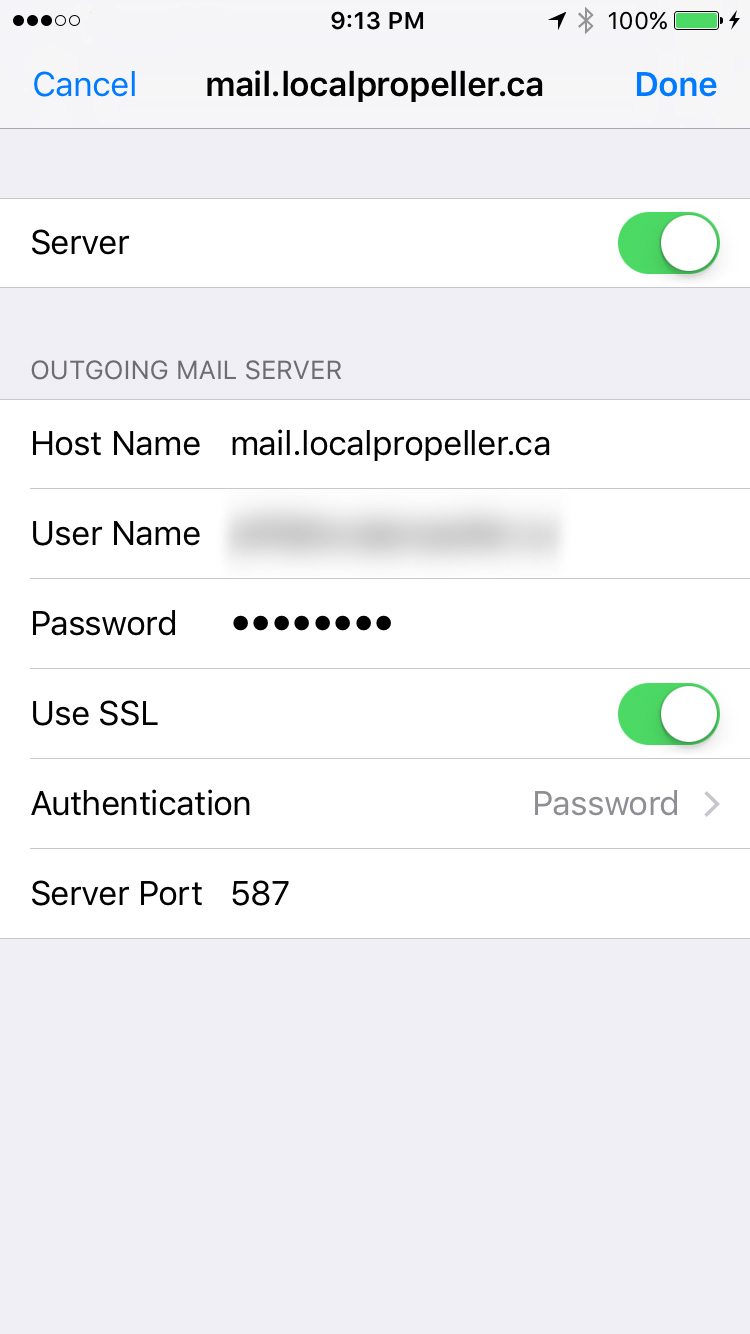 That just means that your outgoing mail server settings are not quite right. Here's all you need to do to fix it.
Go to Settings > Mail > Accounts and select the account you are having difficulty with.

Click on your email address at the top of the screen.

Go down to the bottom of the screen where it says SMTP and click on it.

Select the Primary Server at the top of the screen.

Ensure that your username and password are entered into the appropriate spots, Use SSL is turned on and Authentication is set to Password.

Click Done at the top of the screen and you should be good to go!
Please note that these instructions are for customers using Local Propeller's email service.
If you are not a Local Propeller customer they will probably still work for you as well but we are unable to offer you assistance. You should contact your internet service provider for help as they know your email service a lot better than we do.
SaveSave