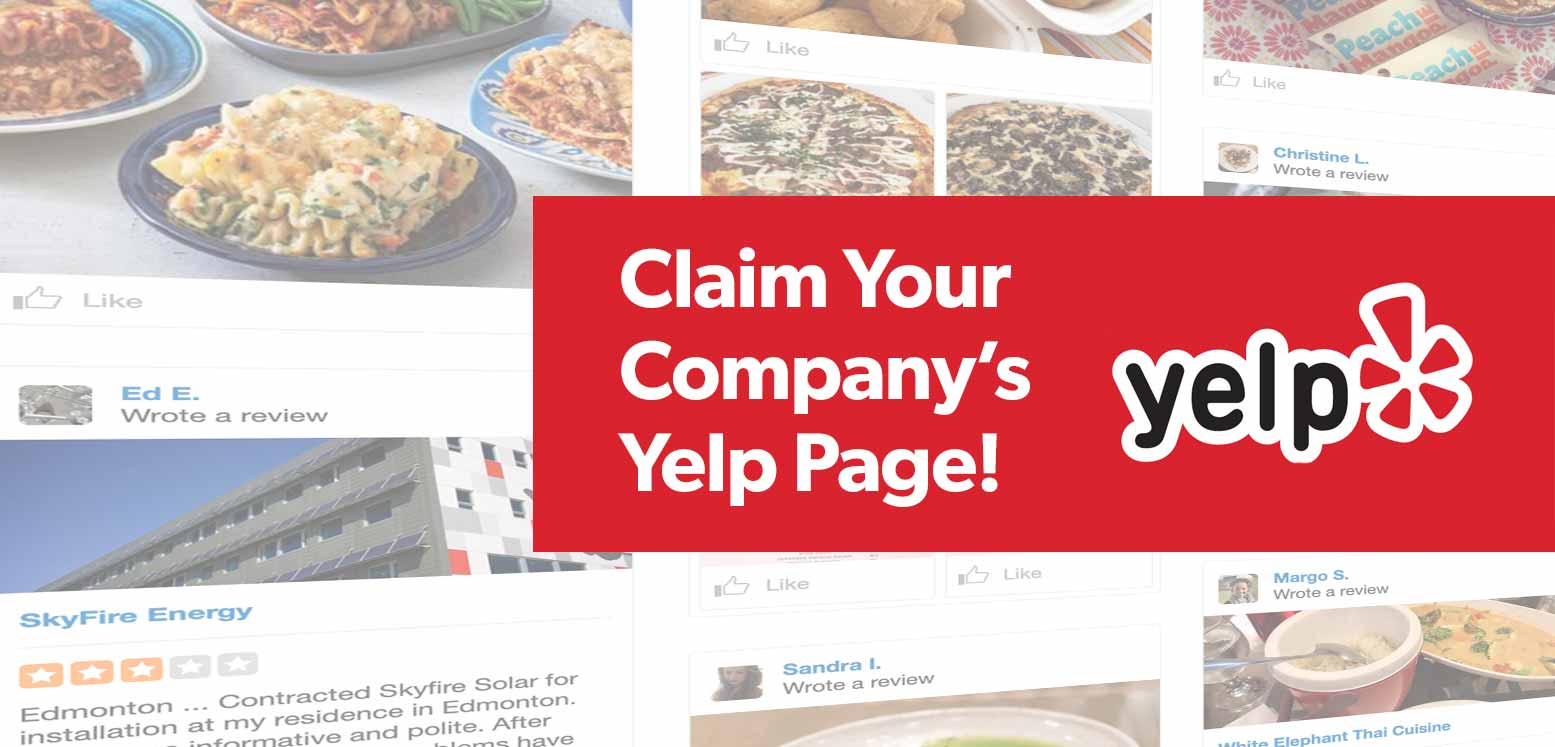 Claim Your Company's Yelp Page Today!
Hours of operation and even the services you offer are in a constant state of flux because of the COVID-19 pandemic and your customers are searching for this information on a daily basis. Are they finding accurate information when they visit your Yelp page, or is the information outdated?
There's never been a better time to claim your Yelp page and ensure it accurately reflects your current business offerings.
Claiming your Yelp page is dead simple
If your business already has a page but you've never claimed it, visit that page on Yelp and click on the "Claim this business" link. You will be taken though a confirmation process to prove that you do in fact own this business. You will be directed to create an account and the page is now yours.
If your business doesn't have a Yelp page yet all you need to do is follow this link and fill in the form accordingly. After hitting continue you will be asked a few more questions and create an account. You will also need to go through a confirmation process to ensure the listing is accurate.
Now that you have claimed your page you have full access to change hours, services, respond to reviews, etc. And of course, you can now take advantage of Yelp's new COVID-19 alert feature.
Yelp's New COVID-19 Alert
Yelp has also just released a new feature that allows you to create an alert specific to the COVID-19 pandemic, ensuring your customers know that your hours and services have only changed temporarily.
Yelp for Business app (iOS or Android)
Log in and tap Biz Info at the bottom of the screen.
Tap Add message in the section for Updates About COVID-19.
Type your message and tap Save.
Yelp for Business website on desktop or mobile browser
Visit Yelp for Business (Business Information tab).
In the COVID-19 updates section, click Add Message.
Type your message and click Save Changes.
Are you looking to add online ordering and curtsied pickup to your business – we can help. Click here to learn more. And now that you've claimed your Yelp page you can announce this too :)