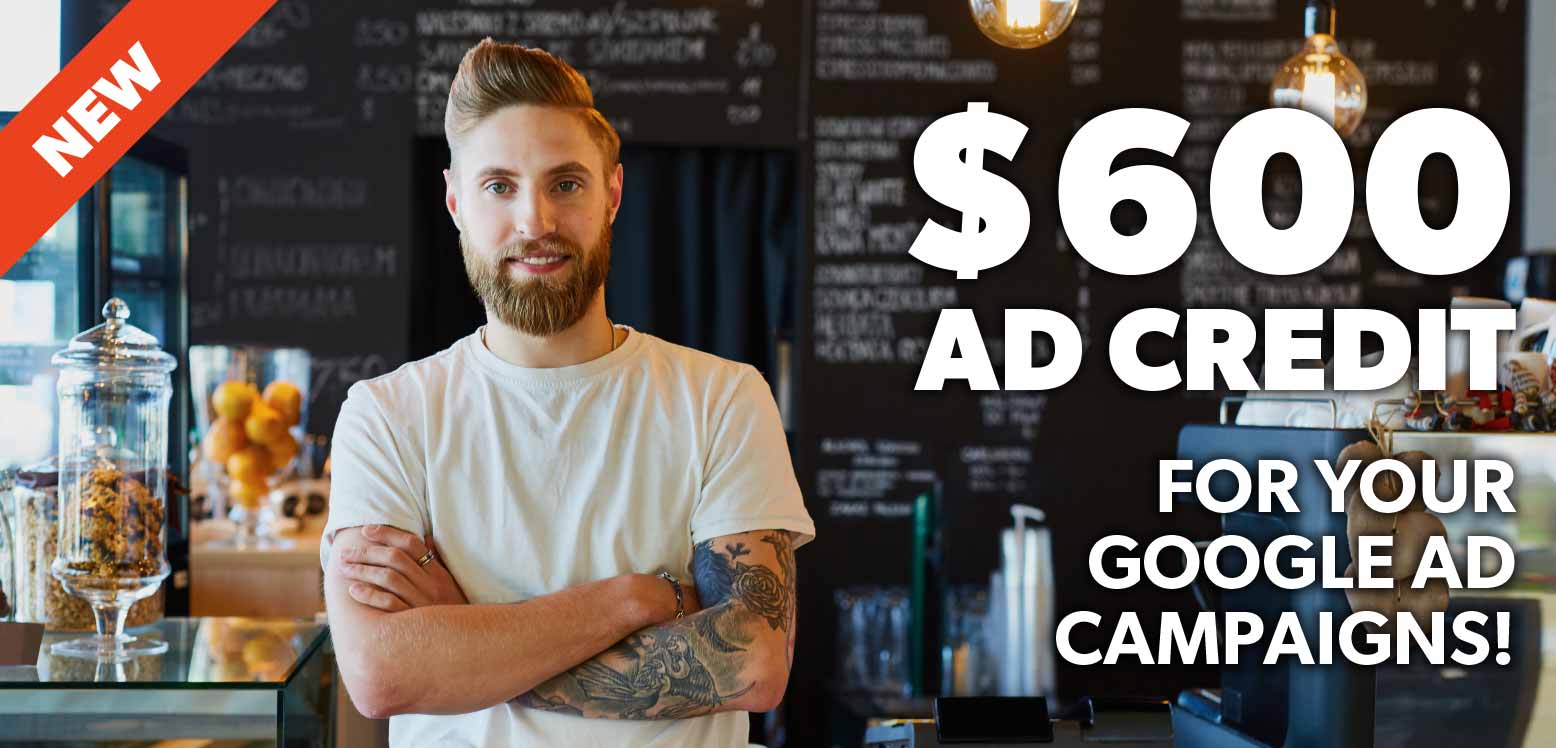 Achieve Your Business Goals With a $600 Google Ad Credit!
Pay-Per-Click advertising is one of the most effective marketing techniques available today. On average, businesses earn $2 in revenue for every $1 they spend on Google Ads. That's an absolutely incredible return on investment!
And there's never been a better time to start running Google ads for your business. Starting February 1, 2022 new Google Ad accounts qualify for a $600 Google Ads credit.
That's literally $600 in free advertising!
Claiming your credit is super simple! Just click here to get started. Our team of PPC experts will help you claim your ad credit, ensure that your account is setup to ensure the highest possible ROI, and constantly monitor and optimize your online advertising.
This offer only applies to new Google Ads accounts so if you're already running ads you won't be able to claim this offer. But wait! Our team of PPC experts can still help you maximize your ROI . Contact us for a free review of your Google Ads account. You'll receive a no-obligation analysis of where you stand, as well as tips on how we can help you grow your business through Google Ads.