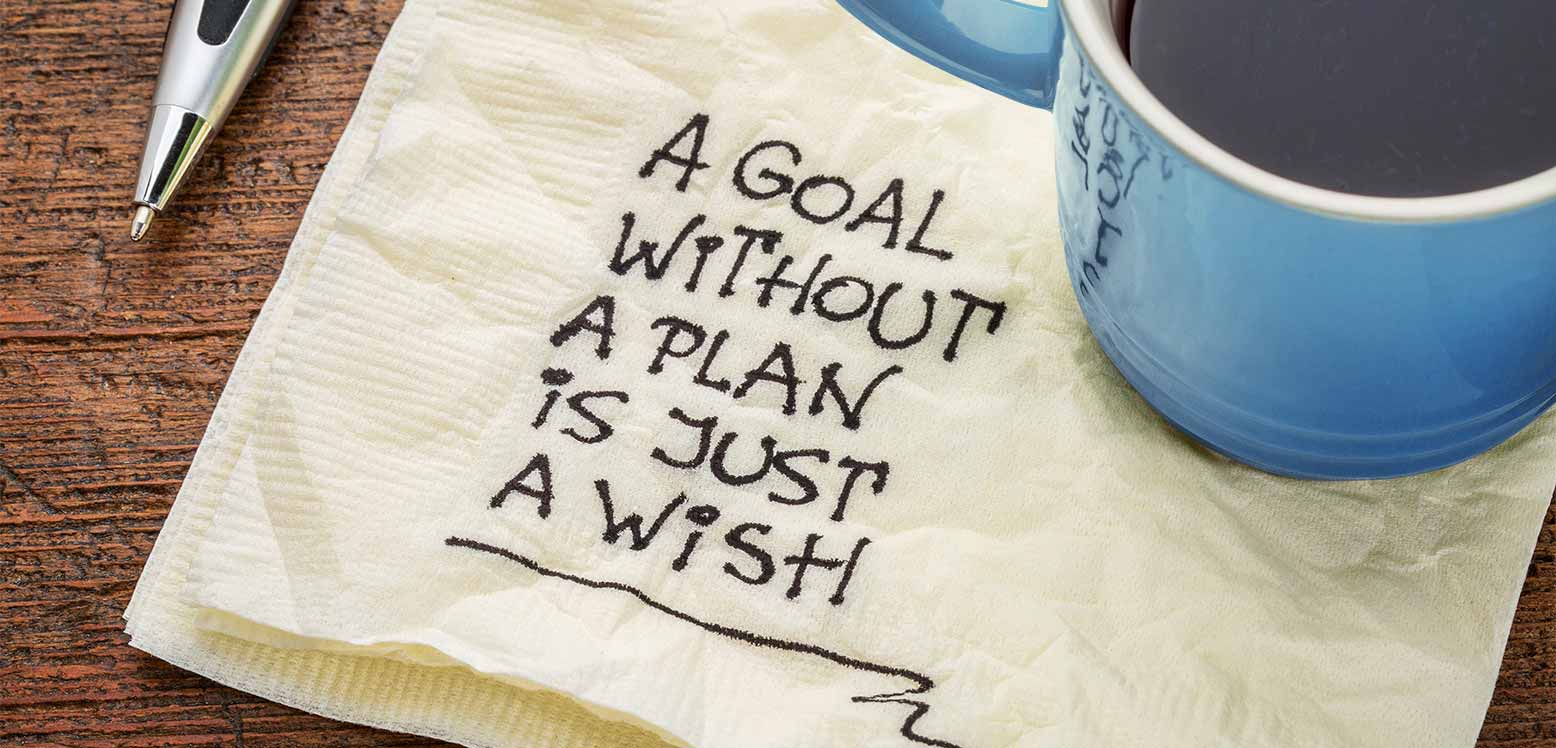 6 Reasons to Hire a PPC Management Expert
Pay-Per-Click advertising is one of the most effective marketing techniques available today. On average, businesses earn $2 in revenue for every $1 they spend on Google Ads. That's an absolutely incredible return on investment!
A few PPC Statistics
97% of consumers use the internet to search for local businesses or service providers
Google has almost 93% of the search engine market
41% of clicks in Google search results go to the top three sponsored ads
On average, PPC advertising returns $2 for every $1 spent – that's a 200% ROI
Users who click on PPC ads are 50% more likely to make a purchase than those coming to a website organically
But if you don't have experience setting up and managing PPC campaigns, the entire process can be overwhelming and time consuming. Or even worse, you can waste a ton of money advertising to the wrong audience and never receive a single sale or conversion.
There's a lot more to running a successful ad campaign than just running a few ads. Are you targeting the right audience? What happens when someone clicks on an ad? Is your website optimized for conversion? Do you have specific landing pages for specific ad campaigns setup? There's a lot to know and do. That's where hiring a Google Partner like us to manage your Google Ads comes in.
Below are 6 simple reasons why you should hire an agency to manage your PPC advertising.
1 – Better ROI
When you hire a PPC specialist, that's the only thing they do, day in and day out. They know the all the tips and tricks that ensure your ads are setup to ensure the highest possible click-through with the lowest possible ad spend.
There's absolutely no reason you, or one of your employees, can't run a PPC ad campaign – it's not rocket science. But it takes a lot of skill and experience to get the most out of your advertising budget.
There's a reason you don't go to a barber to have a mole removed – visiting a surgeon will be less painful and you'll get better results. Hiring a PPC expert is no different.
Local Propeller has a team of PPC experts who do nothing but expertly manage PPC ad campaigns. We are a certified Google Partner, meaning we exceed performance requirements set by Google and can help ensure your ad budget gives you the highest ROI possible.
2 – Your Ad Account Will Receive The Attention It Needs
Most business owners or in-house marketing teams just don't have the time required to effectively manage a PPC advertising account. You need to have a viable marketing strategy, design and set up the ads and keywords correctly and continuously optimize the campaign to achieve any sort of real success.
When you work with an agency they have the time and man power to give your accounts the detailed attention needed to ensure the highest possible ROI. A digital marketing agency is an expert at:
Identifying negative keywords
Utilizing new ad formats to their potential
Adjusting audience targeting
Implementing and testing multiple bidding strategies
Developing remarketing and custom audience lists
Adjusting for marketing platform changes
Designing innovative and eye-catching ads
Testing ad copy and creative
If you don't fully understand these terms, or what is involved with optimizing for them, we're here to help.
3 – Agencies Are Up-To-Date With Trends & Technology (Because They Have To Be)
Paid advertising platforms are constantly changing and evolving. For example, Google is constantly announcing new advertising products and features. Facebook and Instagram constantly make changes to their advertising products and policies to address privacy, audience targeting capabilities and new technologies.
There are always new developments in paid advertising, requiring new approaches and techniques to take advantage of them. New tools are constantly emerging and new ad formats continuously render traditional formats obsolete.
Keeping up with these never ending changes, while also executing the basic day-to-day tasks of PPC ad management, can be difficult for business owners or in-house marketing teams with limited expertise, time and resources.
Local Propeller is current with all of these emerging trends and technologies. We bring a high level of expertise to your campaigns that allows you to jump on new trends or technologies before your competitors do.
4 – You'll Receive Detailed & Comprehensive Reporting
A very important part of PPC ad management is analyzing results and adjusting campaigns accordingly. Creating detailed reports is a labour-intensive process as it requires integrating data from multiple platforms and sources, including Google Ads, Google Analytics, Google Search Console, Google My Business, social media accounts and other services used to market your business.
Local Propeller prides itself on providing the most advanced & transparent reporting. We are able to create incredibly detailed reports that include all important metrics, like ad impressions, conversions and specific events on your website, including button clicks, downloads, form submissions, and more. We also setup conversion tracking to give you a comprehensive picture of customer engagement and cost per acquisition.
Additionally, we have access to advanced tools that help your company measure its performance against your competitors. This helps to ensure your business remains competitive and relevant in your specific market.
Every month Local Propeller creates a custom and highly detailed report for all of our PPC clients so you always know where you stand. We also offer advice and recommendations on what to do next.
5 – Agencies Provide Strategy, Insight & Recommendations
In addition to providing detailed reports, agencies also have the knowledge and expertise to analyze them. They take the data and communicate exactly what it means for your business. The best agencies are also able to explain complex ideas and trends in a way that makes sense to you.
Marketing agencies use data to optimize your ad campaigns for the highest possible ROI:
Are the current strategies working to meeting your goals (KPIs)?
Are you investing money in the correct advertising platforms?
Should allocate more ad spend to a certain campaign types?
Understanding the difference in conversion rates on desktop and mobile devices?
What can be done to improve clickthrough rate (CTR)?
What adjustments can be made to improve ad performance?
Is your website optimized for the desired conversions?
Are there appropriate and effective landing pages designed for each ad campaign?
This is where Local Propeller really excels. Our team of digital marketing experts continuously analyze your ad performance (and multiple other equally important metrics), allowing us to give your business the insight and recommendations needed to make informed marketing decisions. Expertise + data analysis = truly amazing ROI.
6 – You Have Access to Additional Services
Working with a digital marketing agency is also beneficial when you require assistance in other aspects of your company's marketing needs. Most agencies have a variety of specialties, including web design and development, content creation, graphic design and social media management.
Having an established relationship with an agency ensures that all aspects of your company's marketing needs are in-sync, on-brand and working towards the same goal.
Local Propeller offers a full range of digital and traditional marketing services to ensure your business is always putting it's best foot forward. These services include:
Website design, development and maintenance
Search engine optimization (SEO)
Branding and logo design
Content creation, including copywriting editing
Print materials, such as brochures, business cards, print advertising, trade show materials
Social media management
Email marketing
It might sound cheesy, but we really don't succeed unless you succeed. Why would you keep on paying us if we're not continuously offering good value to your business?
We're Here To Help Your Business Grow!
Want to learn more about where your current advertising efforts stand? Contact us for a free review of your Google Ads account. You'll receive a totally free, no-obligation analysis of your current advertising, as well as tips on how we can help you maximize your ROI and grow your business.
We can also create a custom digital marketing package for your business that includes website design, SEO and PPC ad management. That's an incredibly powerful trifecta of skills that will allow your business to completely crush 2022!
Let's schedule a meeting so we can learn more about your business. We'd love to chat!