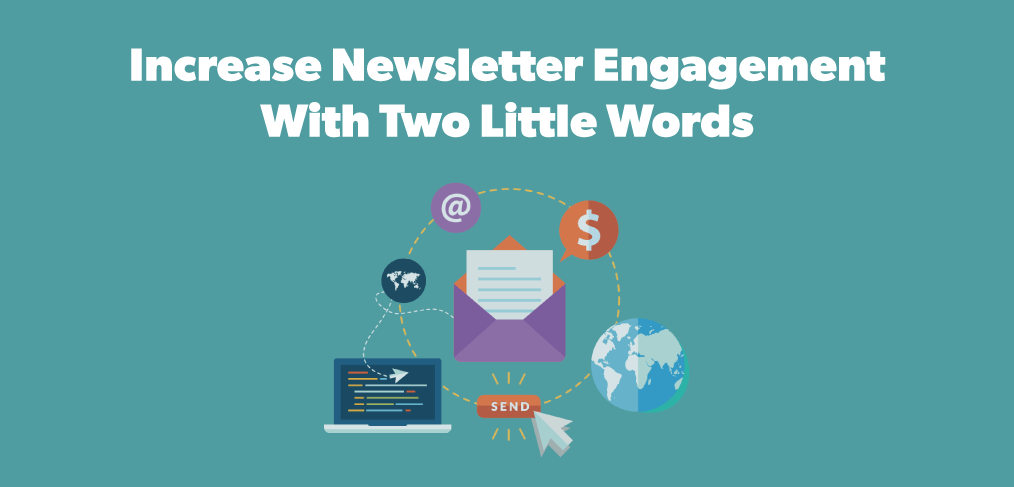 Increase Newsletter Engagement With Two Little Words
If you are tracking your newsletter click throughs and are always trying to increase that number then you need to start using these two simple words:
"Read More"
Do you send newsletters jam-packed with articles, updates and tips? You might be overwhelming your subscribers with too much information and completely losing them.
Instead of cramming everything you have to say in your newsletter, try using short, attention grabbing titles and then add 'Read More' buttons or links under a short summary. This will allow your readers to quickly skim through and find the topics that are most interesting to them. In return you can track which articles are getting the most clicks and you'll start learning which topics your readers are wanting to read.
This will help increase your email engagement, learn what your readers want to hear from you and get traffic to your website where they're more likely to convert.
Take a look at this example from Printful: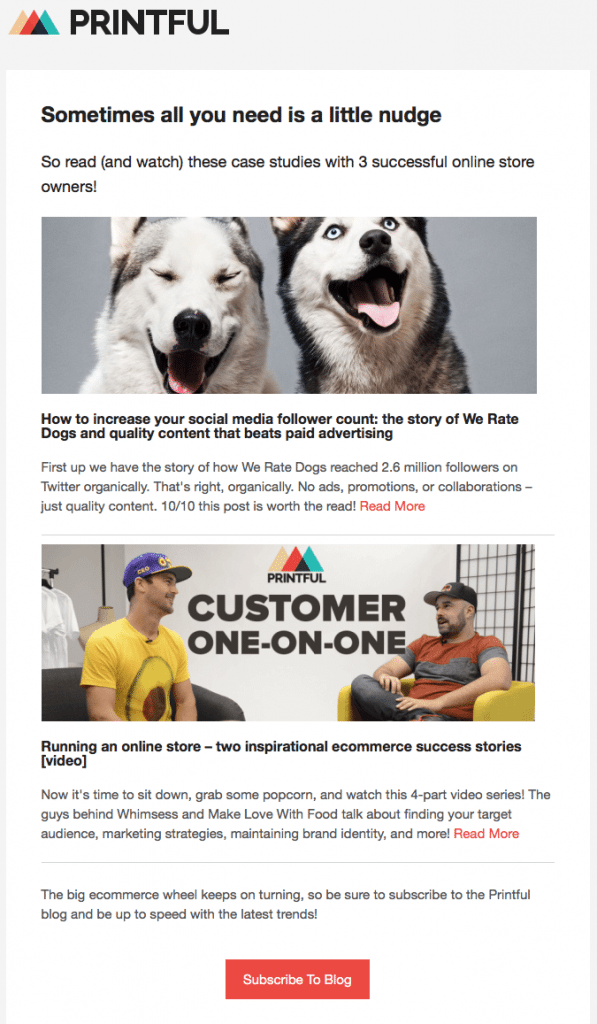 Printful's newsletter contains two article titles and a short summary of each with a Call to Action: Read More link.  This allows the reader to quickly skim the articles and choose which one they will engage with.
Just make sure you are tracking all your newsletter links. If you need any help with this give us a call, Local Propeller loves setting up newsletters and Analytics. We're weird like that.