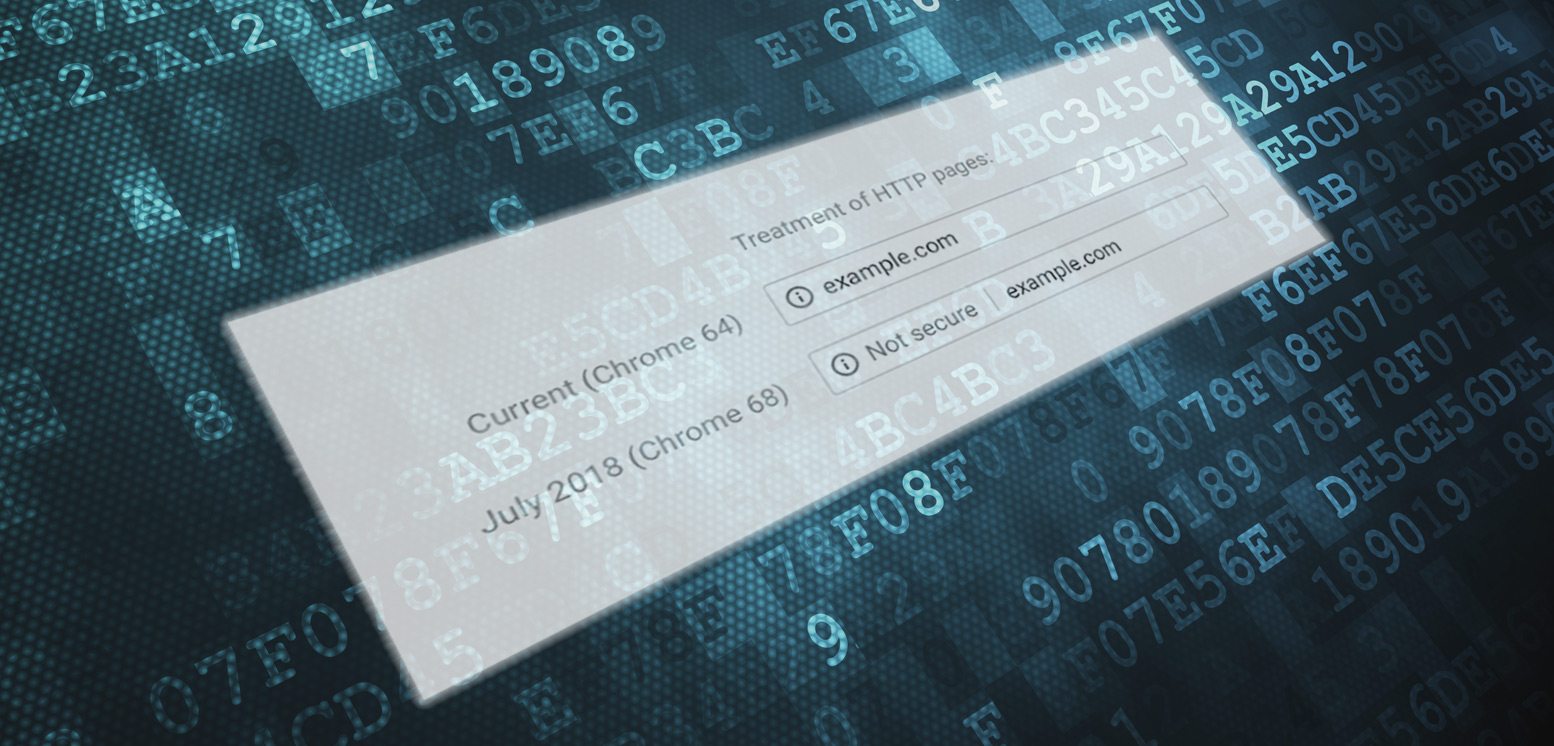 Google Chrome To Start Labeling HTTP Sites as "Not Secure"
Google has been touting the benefits of the HTTPS protocol for years, elevating sites using HTTPS in Google's search results since 2015.
With the release of Chrome 68 in July, 2018 Google is going one step further, actively marking any website that use the older (and inherently less secure HTTP) as 'Not Secure' right in the address bar.


The idea is not to punish websites still not using HTTPS, but to let users know whether it's safe to submit sensitive information. "For the past several years, we've moved toward a more secure web by strongly advocating for HTTPS encryption, and helped users to understand that HTTP sites are not secure," Google said in a blog post. "Developers transitioning their sites to HTTPS have made the web safer for everyone."
This should stand as a wake-up call for all website owners to transition their websites over to the more secure HTTPS protocol as quickly as possible. HTTPS is no longer reserved for websites that accept credit cards or sensitive information, it's pretty much a necessity in today's modern world.
According to Google, 68% of Chrome web traffic on Android and Windows devices uses HTTPS, rising to 78% of Chrome web traffic on Chrome OS and macOS. In fact, 81 of the top 100 sites on the internet now use the HTTPS protocol by default. However, there are still some rather shocking stragglers, like IMDB, Fox News, The BBC and Alibaba.
The good news is that if Local Propeller is hosting your website, making the switch to HTTPS shouldn't be that difficult. Contact us if you would like help making the switch and we'll ensure you're site is never marked as "Not Secure"!
If we're not hosting your website we can still help, reach out and we will work on a solution that migrates your website to HTTPS as efficiently and cost effectively as possible.
Local Propeller is offering a special on converting your website to be HTTPS compliant – this includes any coding or software updates required to ensure your site loads using the HTTPS protocol and a free web hosting upgrade that includes a SSL certificate. This is a one-time fee!
Valid for WordPress websites only, we must be hosting your website to receive SSL certificate, offer expires April 1, 2018.