About The Furnace Store
Launched in 2021, the Furnace Store serves customers across Canada by providing online-only sales of a wide range of HVAC equipment. Purchases are shipped directly to customers' doors, resulting in a hassle-free, low-cost, do-it-yourself option for homeowners who have the skills and knowledge needed to select the appropriate HVAC equipment, and to find a qualified installer.
The Challenge
The Furnace Store is a unique business. As one of the first North American stores to offer online-only sales of HVAC equipment, Local Propeller had to start from scratch when building the website, including navigation, functionality, design, and written content.
Local Propeller also had to take into consideration customer comfort levels. Because HVAC equipment is costly and integral to homeowners' comfort and safety, the website had to provide reassurance about the products for sale and about the Furnace Store itself.
How We Overcame the Challenges
When designing the site, providing a seamless customer experience was always the first consideration. This is because intuitive design and functionality create user comfort. Other online sites can overwhelm customers with too many choices or by making the purchasing process complicated. The Furnace Store site aims for simplicity. There are limited paths for customers to navigate, product types are logically grouped using separate drop down boxes, and moving from product selection to purchase is done in just a few clicks.
The site also helps ensure a smooth customer service by using Good, Better and Best categories for each product type. This sorting enables the customer to make an empowered choice and to know exactly what they are buying, which creates confidence in the site and in the Furnace Store itself.
What We Achieved
First place Google ranking achieved within 30 days of site launch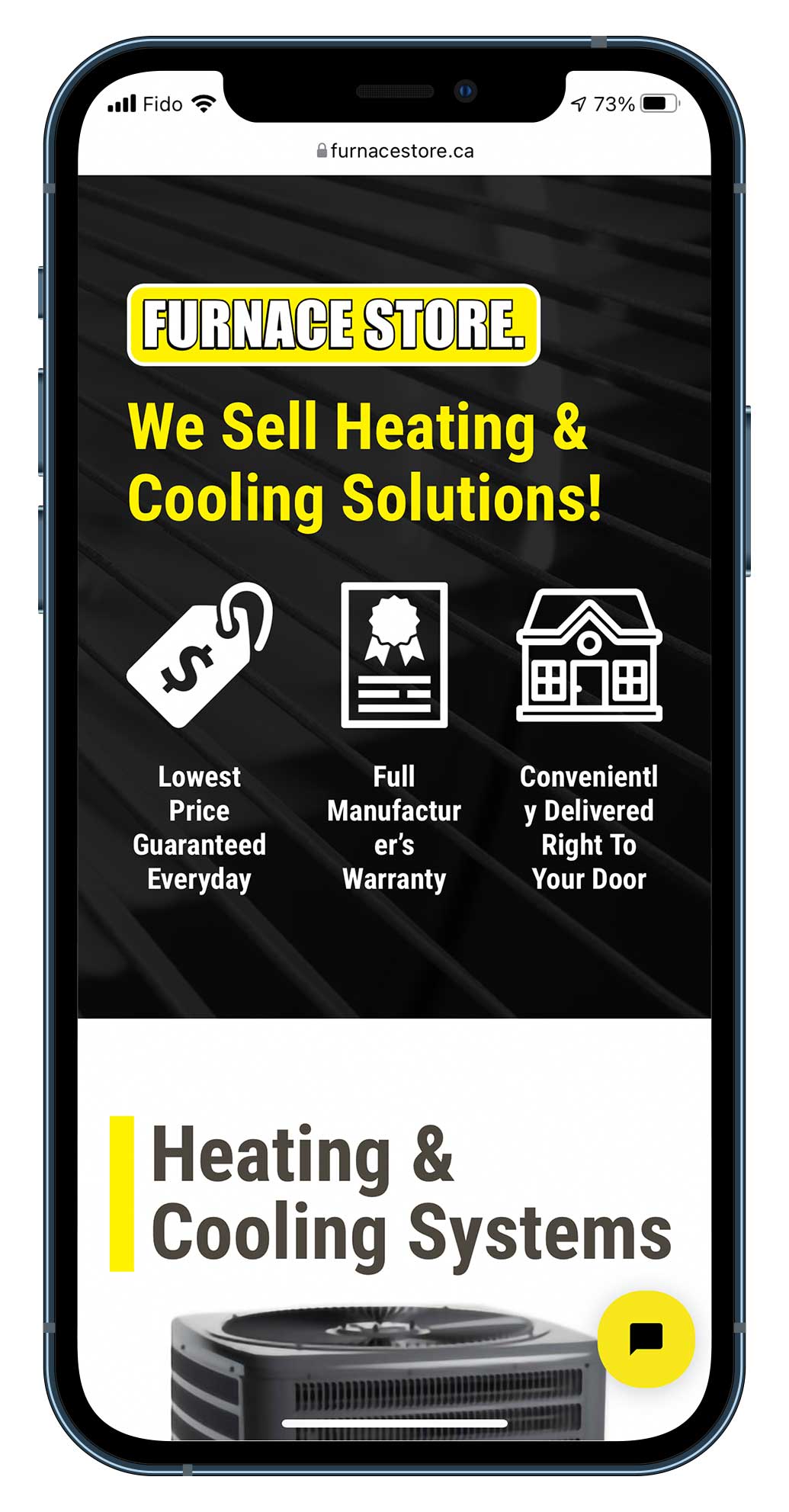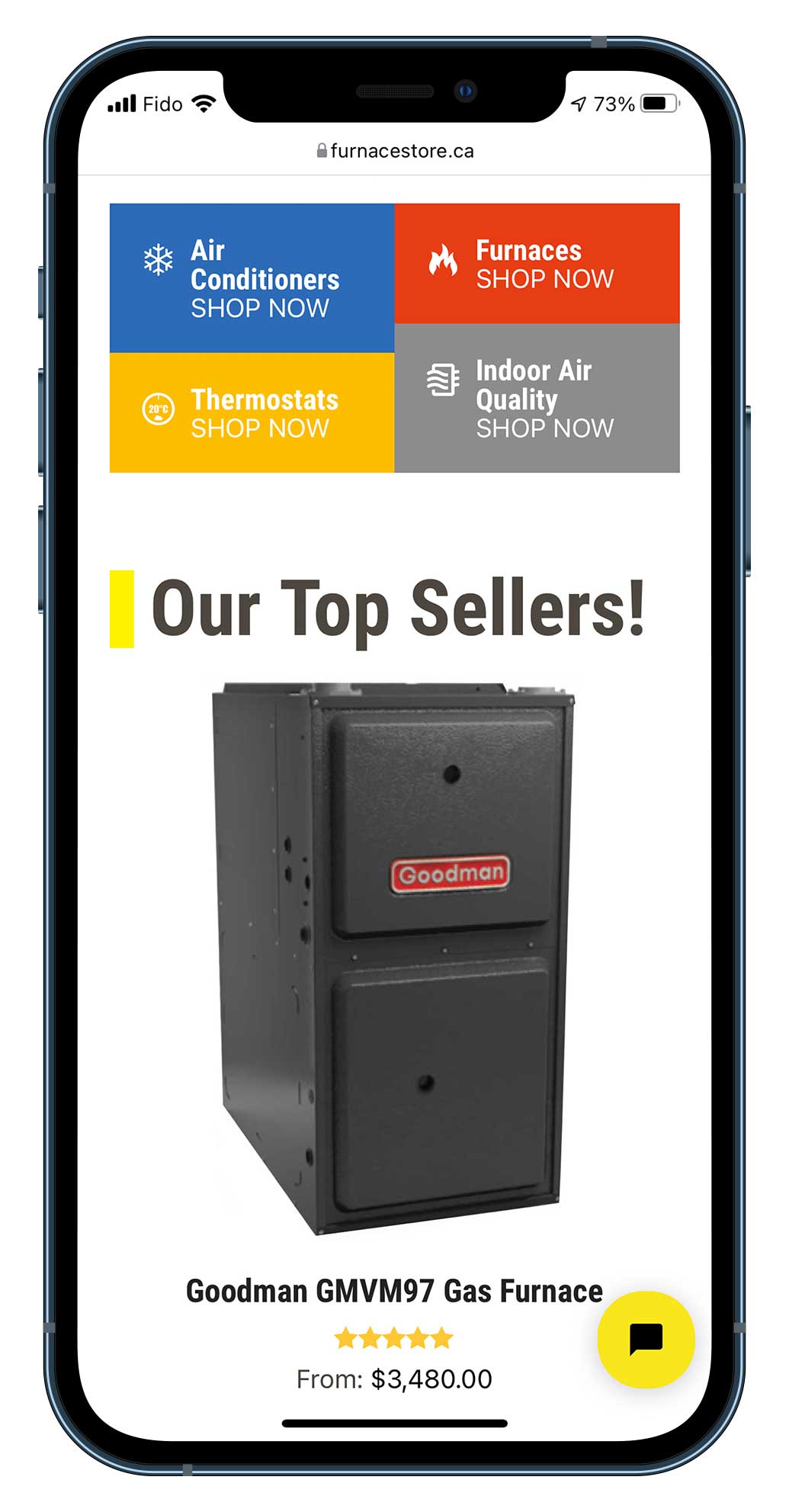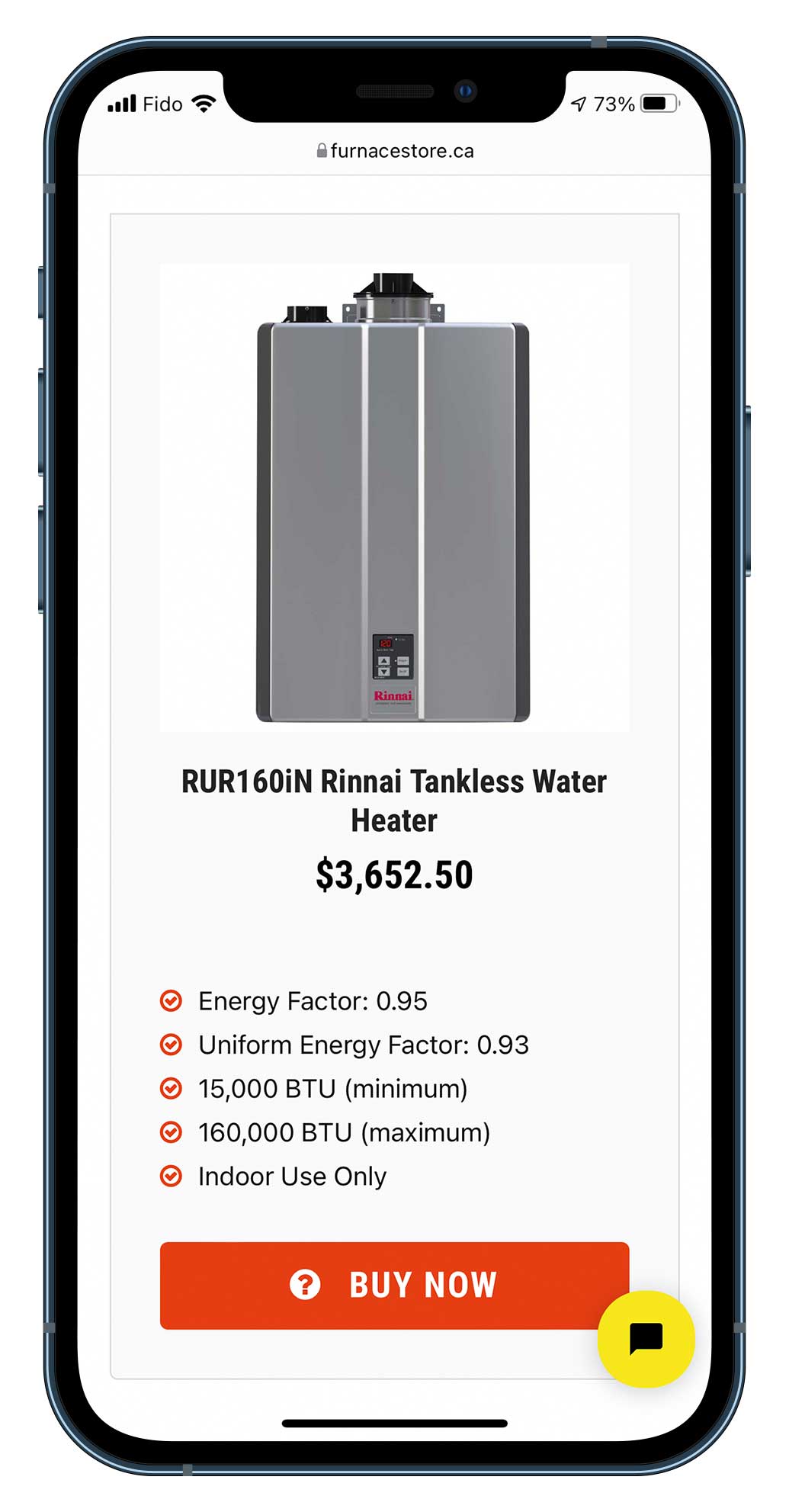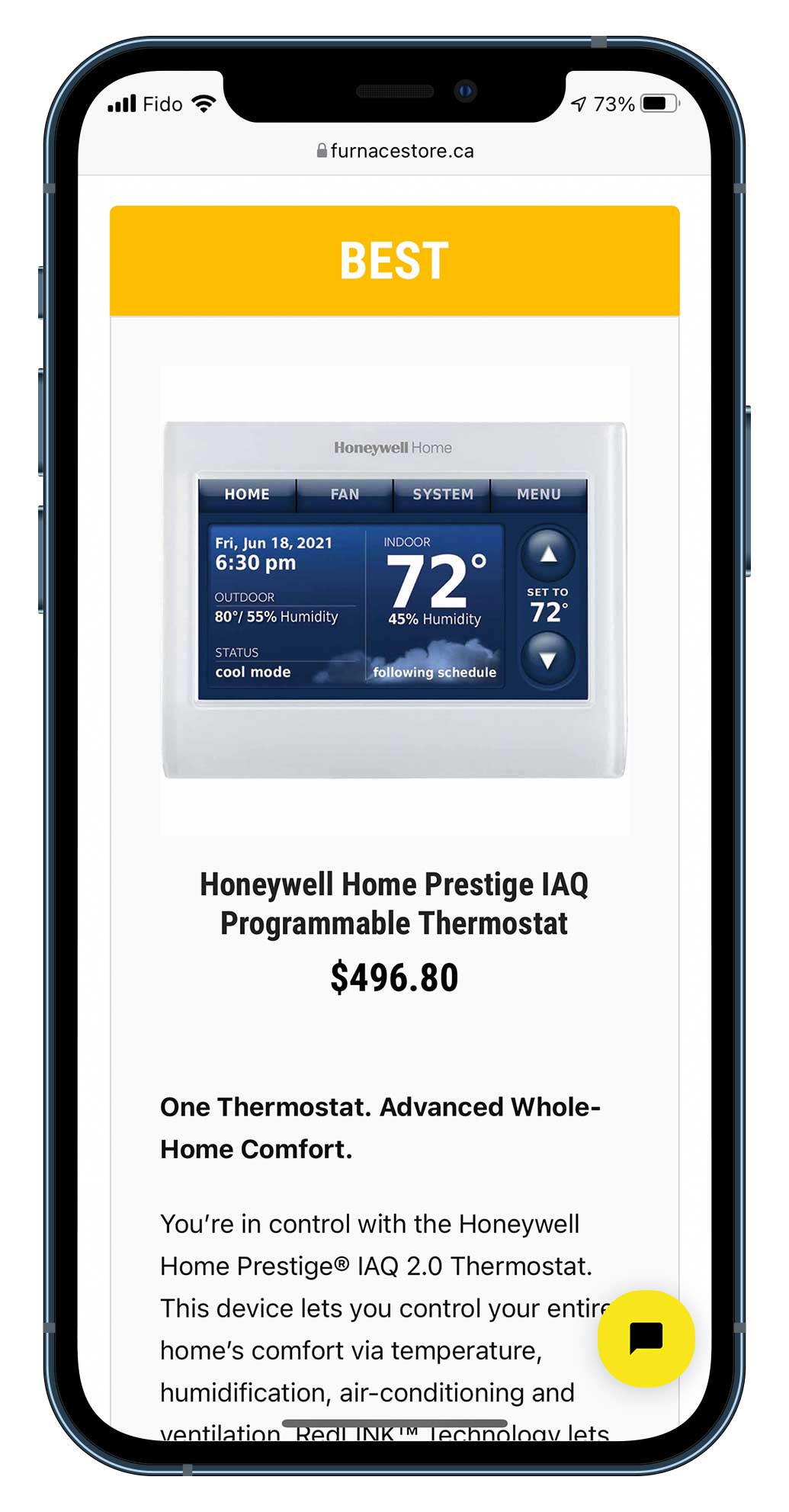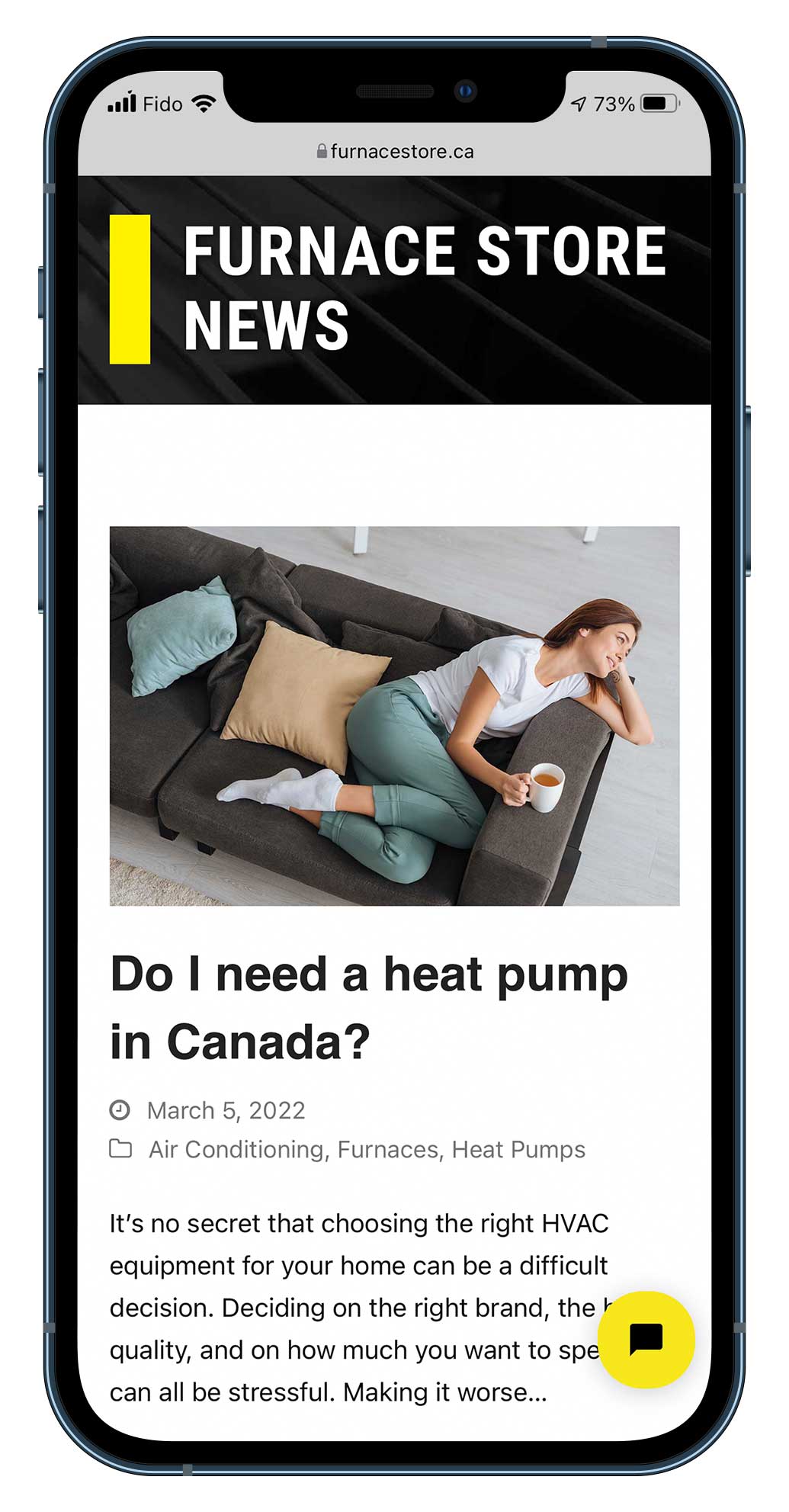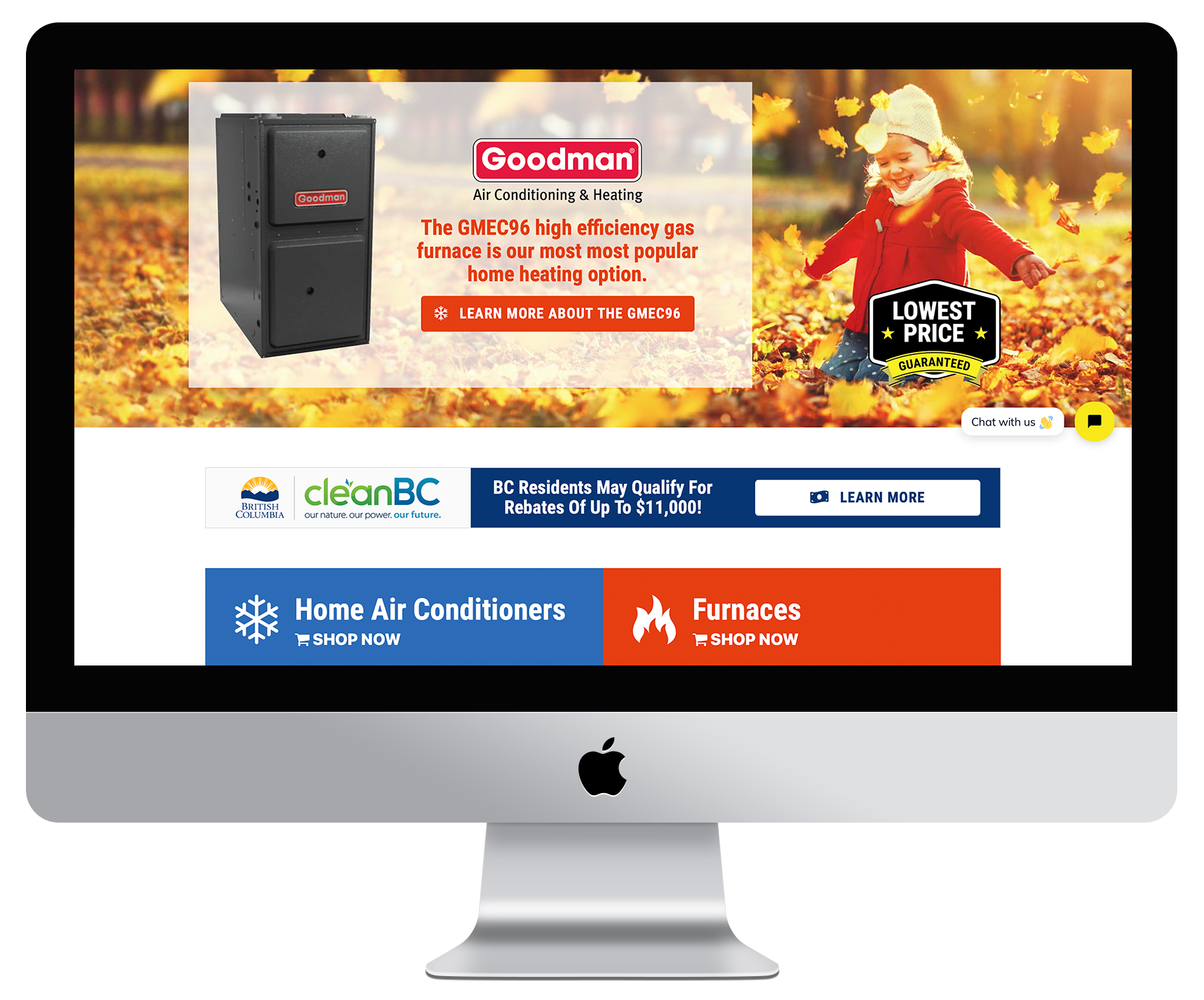 "Local Propellor went above and beyond in every way when creating the Furnace Store website. They took the time to learn about the industry and products, and they created a site that is simple to use, informative, and that instills customer trust. Local Propellor did more than I imagined, yet they came in under budget and on time. And the results have been phenomenal – we moved to the top of Google rankings in every Canadian province within the first month of our launch. Throughout the entire project, I felt like every penny was well spent and that they delivered more than what they promised they would do. I was impressed throughout every step of this process and they exceeded my expectations."